Milla Jovovich Blows Away Zombies In Thrilling New Trailer For 'Resident Evil: The Final Chapter'
The sixth film in the franchise returns to where everything began: Raccoon City.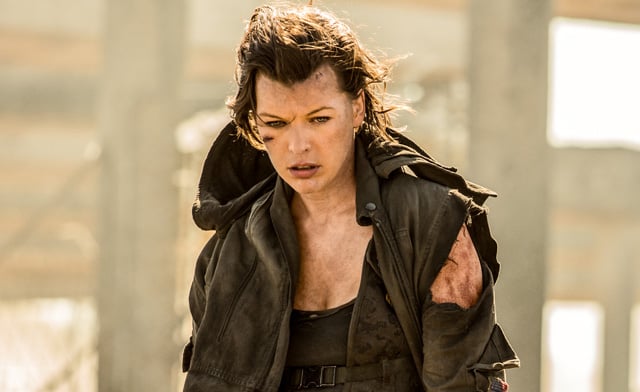 Milla Jovovich is back playing the fierce zombie killer Alice in the first trailer for Resident Evil: The Final Chapter.
In what may be Milla's final outing in the long-running video game-inspired series, her character bands with whomever is left to fight back against the horde of flesh eating zombies once and for all. As the group returns to where it all began—Raccoon City and the infamous underground facility, The Hive—lines are drawn and even deadlier foes emerge during the final battle for humanity.
Regular Resident Evil players Milla Jovovich, Ali Larter, Iain Glen, and Shawn Roberts are joined by franchise newcomers Ruby Rose and Eoin Macken in this final installment.
Resident Evil: The Final Chapter hits theaters on January 27, 2017.