Check Out the Stunning Erotic Shots From This Nude Model/Photographer
Daniella Midenge is a star in front of and behind the lens.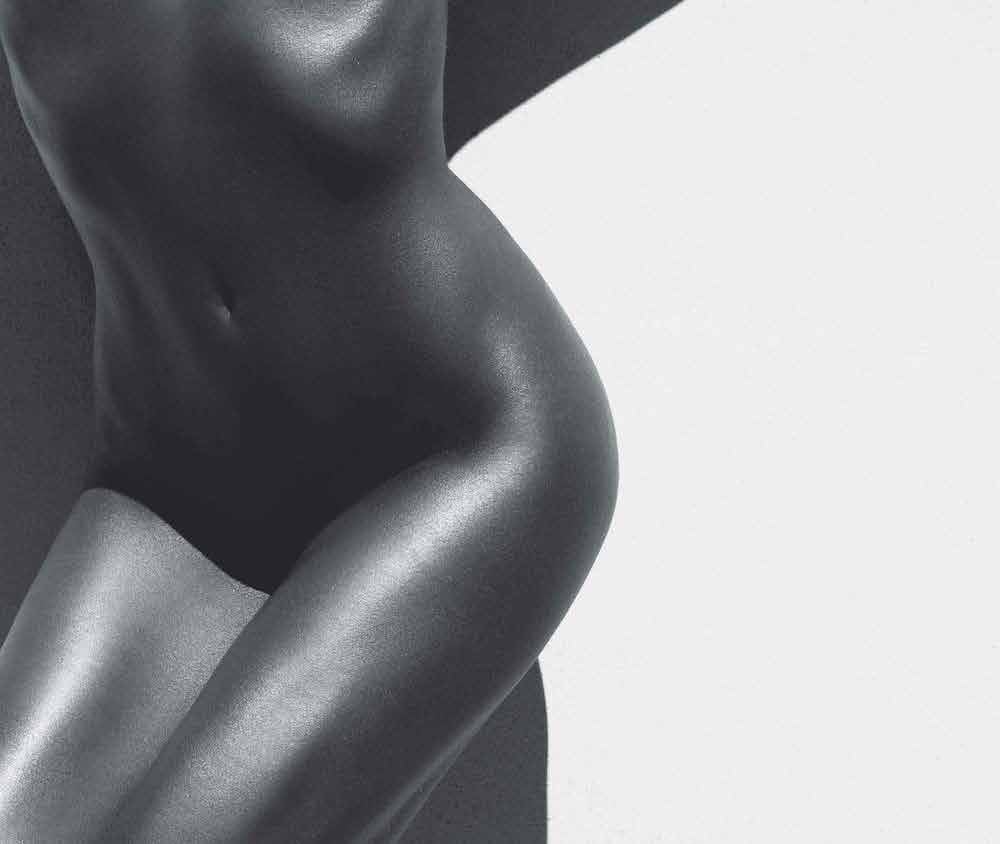 Daniella Midenge is not your typical photographer. She's also not your typical model. In fact, Midenge isn't your typical anything. "I don't believe in titles," explains the striking Swede. "I'm not a photographer or a model. I am a lover of multiple things."
The renaissance woman took an unusual path to
the heights of the photography industry. She began as
an art restorer and a hair and makeup stylist (a role she
still performs at her own shoots) and never imagined
a career in photography. "I thought I'd be a painter or
a director," she says. "Maybe I still will."
Midenge tried modeling as a young woman, but
as she points out, "everyone doesn't blossom at 15."
It would be years before she went in front of the
camera again as a model; instead she built a career
behind the lens, as a photographer working for a wide
array of clients.
It was a freak occurrence that led to her dual career
path of photography and modeling. After a
photo shoot, her assistant suggested they take advantage of the studio space and shoot a test. When the magazine client,
Elle, saw the photos, and Midenge as the model, they rewarded her with an
appearance on their cover.
In an industry dominated by male photographers, Midenge offers a
different perspective, and not just that of a woman: She
has a unique artistic eye as well. Going into shoots, she
says, "there is always an idea, feel, and mood, sense of
energy, color direction, theme, or even a set location
prepared. But then it unfolds. I don't like to hold onto
something just because. In fact, I'm not a big fan of
detailed plans at all."

Fashion is an industry that still seems to prefer
women to be in front of the camera. Midenge is part
of a generation working to change that, but she doesn't
expect any favors. "Women and men should be where
their talent lives. I wouldn't encourage a female assistant
more than a male if he has got what it takes."
She adds, "I don't know why it has been a male-dominated job…But I see a lot of great female photographers taking over, and it's a delight to be a part of it."
https://www.instagram.com/p/BZxpP3-Ba76https://www.instagram.com/p/BZB1JByBWlJhttps://www.instagram.com/p/BHPMLBGgqaehttps://www.instagram.com/p/BYLsRvVBZcNhttps://www.instagram.com/p/BWwYX9ihzPxhttps://www.instagram.com/p/BM-MNf6AZMghttps://www.instagram.com/p/BSfu5AUh1ruhttps://www.instagram.com/p/BORKYNAATIk
Pick up the January/February issue, on sale January 9th, and be sure to subscribe so you never miss an issue.