A Modern Day Seinfeld
The show about nothing is being updated for the digital age. Not that there's anything wrong with that…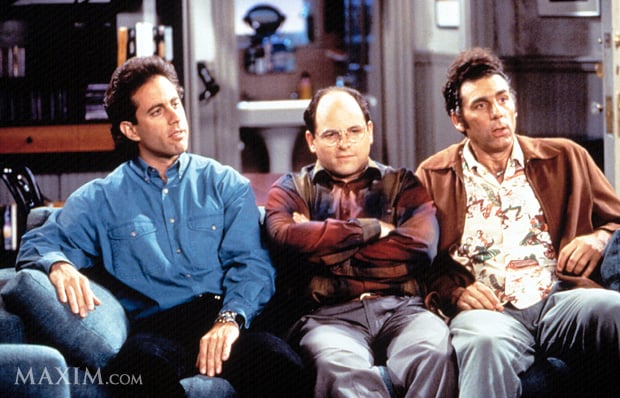 The show about nothing is being updated for the digital age. Not that there's anything wrong with that…

Photo: Castle Rock Entertainment / Everett Collection | Licensed to Alpha Media Group 2012


Seinfeld, NBC's iconic sitcom about a comedian and his morally questionable pals, was recently voted best TV show of all time. It's sick, hilarious, and a permanent part of the pop culture landscape…despite having gone off the air nearly 15 years ago. (Yeah, we did the math. Scary.) Anyway, the show is back, kinda, with a new parody Twitter feed called Modern Seinfeld. It offers up storylines for Jerry, George, Elaine, and Kramer, as if the show were still going strong in 2012. (Think plots about Craigslist, Pinterest, and the Occupy Wall Street movement.) Start following immediately, but in the meantime, here are five of our favorites.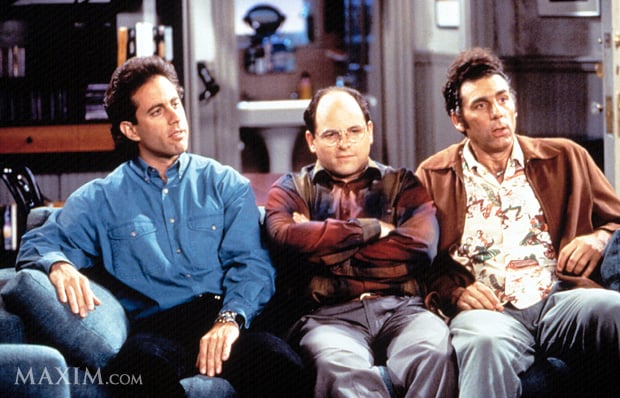 Jerry discovers Newman is secretly an Internet famous fan fiction writer. George gets aroused reading 50 Shades of Gray, questions self.

— Modern Seinfeld (@SeinfeldToday) December 11, 2012
George gets a car that parallel parks itself, but still crashes while parking. Jerry tries to switch to tea. Kramer starts a pawn shop.

— Modern Seinfeld (@SeinfeldToday) December 11, 2012
Jerry gets hooked on Game of Thrones. Dumps his girlfriend (Gillian Jacobs) because she likes Sansa. Kramer becomes addicted to Reddit.

— Modern Seinfeld (@SeinfeldToday) December 10, 2012
Elaine pretends to live in Brooklyn to date a cute, younger guy. Kramer becomes addicted to 5 Hour Energy. George's parents get Skype.

— Modern Seinfeld (@SeinfeldToday) December 10, 2012
Jerry joins Twitter only to find that a Jerry parody account has 50k followers. It's run by Bania who will stop if Jerry buys him dinner.

— Modern Seinfeld (@SeinfeldToday) December 10, 2012


Will Tyrant be the next Homeland?

Today's Girl: Bar Refaeli