'Modern Family' Creators Say the Hit Sitcom Will End After Next Season
Pay respect to the show that brought us Ariel Winter.
Photo: Getty Images
Bad news, Modern Family fans—the wildly popular sitcom is coming to a close. 
In an interview with The Hollywood Reporter, co-creators Steven Levitan and Christopher Lloyd said they "can't imagine" the series continuing after season 10.  
"Our plan is to end it at 10," Levitan said. "If we can leave with most of our audience wanting more, I think that's the right way to do it."
5.8 million viewers turned in to the 200th episode of Modern Family, which aired last week. In seasons past, ABC's ratings juggernaut consistently attracted 14 million viewers. 
The sitcom's prime time performance helped it win Outstanding Comedy Series awards at the Emmys for five straight years. 
Lloyd, who worked as a writer and showrunner on Frasier, revealed that he's already brainstorming possible endings to the Dunphy and Pritchett families' stories.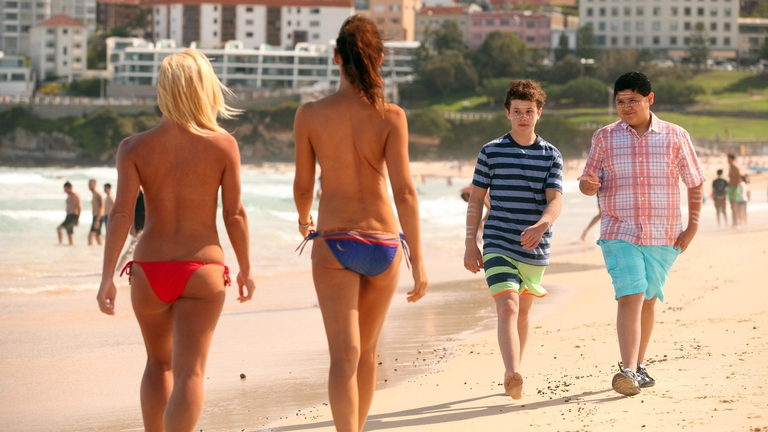 "We went through these questions on Frasier, when we brought that around after 11 seasons and sort of said, 'Well, the Shakespearean route on that is a birth, a death or a wedding,' and we managed to effectively do all three in the final episode," Lloyd said..
We haven't figured out the episode we're doing three weeks from now," he added. "It's just a little over a year and a half from now. We've got time to think about that."
While no "substantive conversations about" a Modern Familiy spinoff have been had, Lloyd is open to the possibility given the massive audience interest in the show's ensemble cast members.
Obviously, we'd love to see the beautiful Ariel Winter continue Alex Dunphy's story. Check out her hottest recent red carpet moments in the gallery above. 
h/t: People