A New 'Mortal Kombat' Movie Is Finally Happening
The legendary video game's megaviolence is returning to the big screen.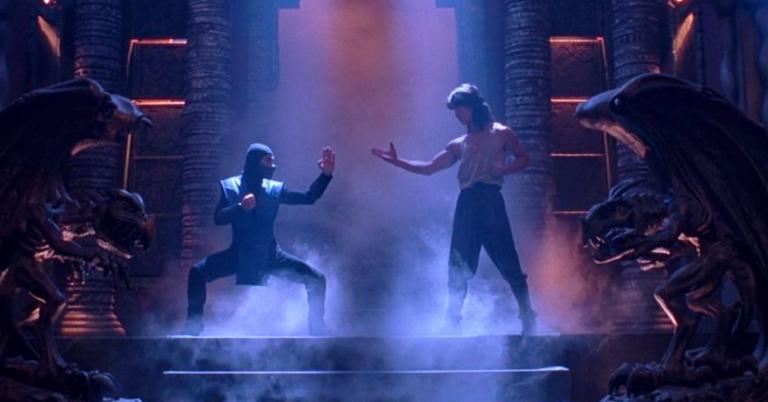 Courtesy
Get ready to watch Raiden and Sub-Zero deliver another round of ridiculously violent fatalities, because production of the long-awaited Mortal Kombat movie reboot is underway. 
Rumors that a new movie adaptation of the gore-filled video game franchise have been swirling since 2011. Things got more serious in 2015 when Simon McQuoid and James Wan signed on as director and producer, respectively. 
Now an ABC News reporter has confirmed via Twitter that pre-production is finally beginning a month from now. It will be the largest film ever made in southern Australia. 
From what we know now, which admittedly isn't much, the most exciting prospect about the reboot is its production staff. Wan recently delivered over-the-top action as director of 2018's Aquaman, an ability that will no doubt lend itself to bringing absurdly brutal hand-to-hand battles to life.  
As Bloody Disgusting notes, Wan will be aided by Larry Kasanoff (True Lies), E. Bennett Walsh (Men in Black: International) Michael Clear (The Nun) and Sean Robbins (Tag). Greg Russo, who is also working on the upcoming Resident Evil reboot, will write the screenplay.
The original Mortal Kombat movie, which was released way back in 1995, has managed to maintain its status as one of the top-grossing video game adaptations of all time. 
And considering that the recently-released Pokemon movie Detective Pikachu just made that list after its record-setting opening weekend, it's clear that audiences have a taste for the genre. 
It seems that there's no better time for Mortal Kombat to make its triumphant return.