The Most Influential 90s Grunge Rock Came From Pearl Jam, Not Nirvana
Enduring Pearl Jam frontman Eddie Vedder is 55 today.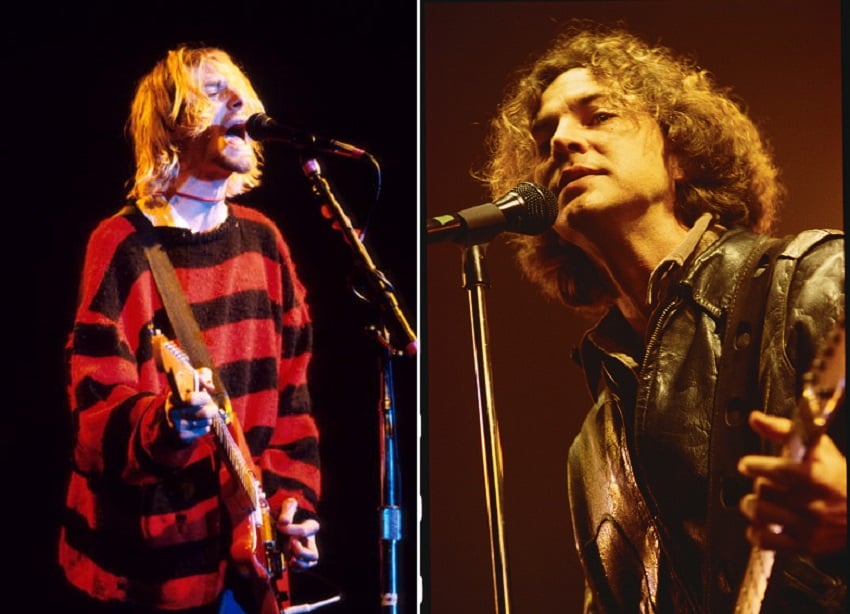 It's totally arguable that Nirvana was tops when it came to bands influencing other musicians in the 1990s. It's probably the most sensible argument to anyone who came of age in that decade.
Writing for Vice's Noisey, one musician made a pretty good case for the real, lasting legacy of Pearl Jam. 
Posing the question as to which is the more "galactically" important band, Brendan Kelly acknowledged that readers might be "chuckling at how dumb this question is because obviously Pearl Jam is fine music for uncles to pack bowls to, but Nirvana were THE SAVIORS OF ROCK AND ROLL, man."
He agreed there was a good argument to be made for Nirvana in their iconic Nevermind alone. It's not that simple, though:
I headed to Wikipedia and Billboard.com to lazily conduct what passes for research in 2015, sure that the numbers would back up my bullshit gut reaction: that Pearl Jam is the band that really wielded the influence, and were it not for the tragic and poetic death of Kurt Cobain (and subsequent mythologizing and conspiracy theories), that Pearl Jam would now be seen as the band that ousted hair metal and forever changed radio, whereas Nirvana would be seen (rightly) as a vastly cooler, but significantly less culturally important act.
He basically found out he was right, but you'd probably want to fight the guy over that paragraph anyway. Still, Kelly went on to build a pretty damn solid case. He pointed out just how many singers after Pearl Jam's Ten took on a distinctly Vedder-esque sound. Scott Weiland's vocals on Core were a perfect example. 
 "Nirvana will likely go down in rock history as the Official Cool Band of the 90s," Kelly concluded, "(…) But your classic-rock-loving uncle's blood Even Flows through your veins, too, and until that horrible day in April of 1994, you know you secretly liked Pearl Jam more."
Watch selections from both bands below and make up your own mind. 
https://www.youtube.com/watch?v=MS91knuzoOA