These Are the Most Popular Songs People Listen to While Having Sex
A sexy Spotify study reveals the "Ultimate Foreplaylist."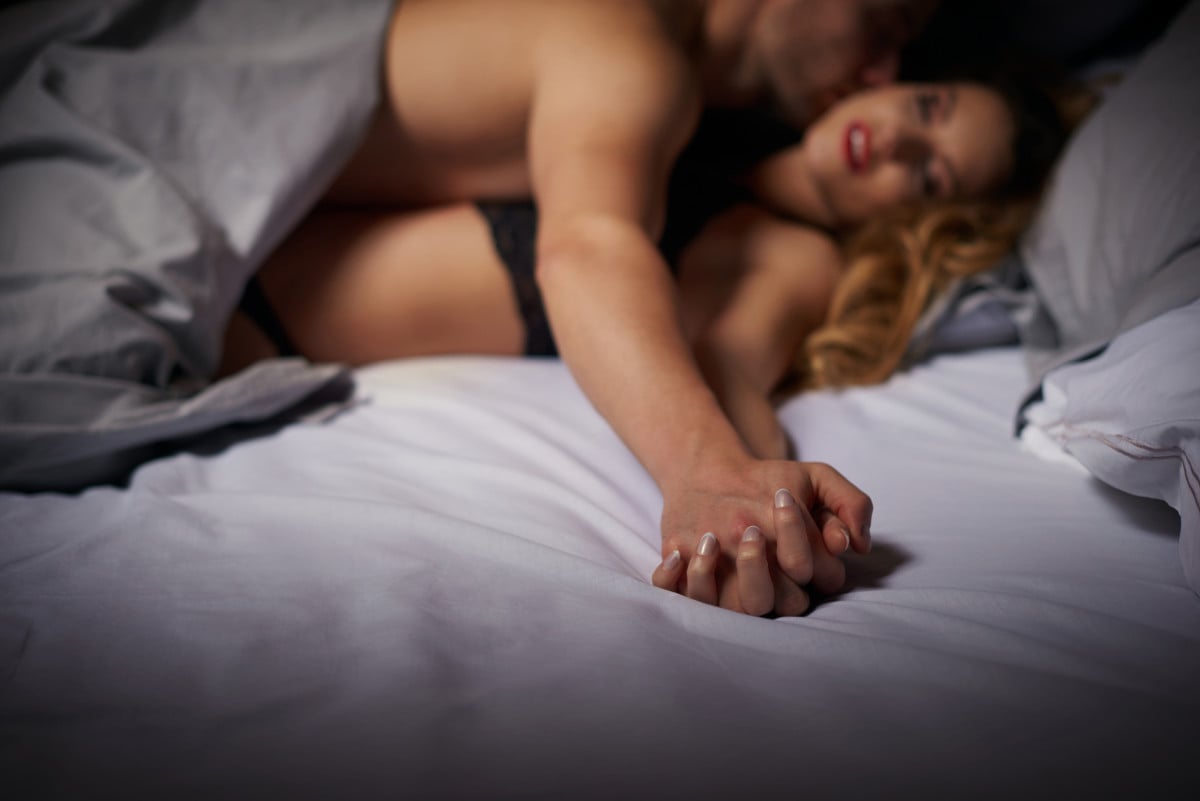 (Photo: Getty)
Ever wondered what sexy songs people listen to when they're having sex? Well, a study from pelvic healthcare company Kegel8 went ahead and figured out just that and put together something aptly named the Ultimate Foreplaylist, with a collection of the most popular songs people listen to when getting naughty.
To figure out the most popular sex songs, they looked at Spotify data to determine which songs and artists were most common in playlists that have the words "sex," "Netflix and chill," "date night," and "baby making" in the title.
Below, check out the Ultimate Foreplaylist: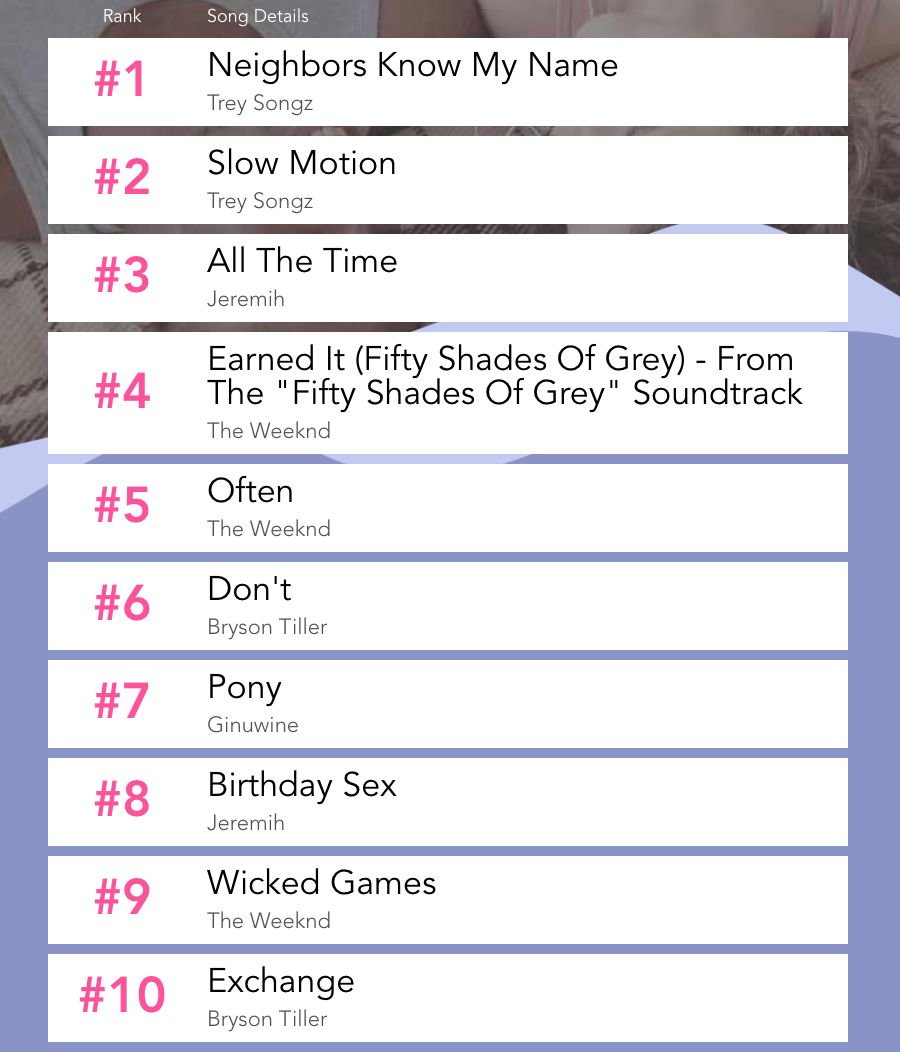 According to the study, the number one sex song is "Neighbors Know My Name" by Trey Songz, followed by "Slow Motion" from the same artist.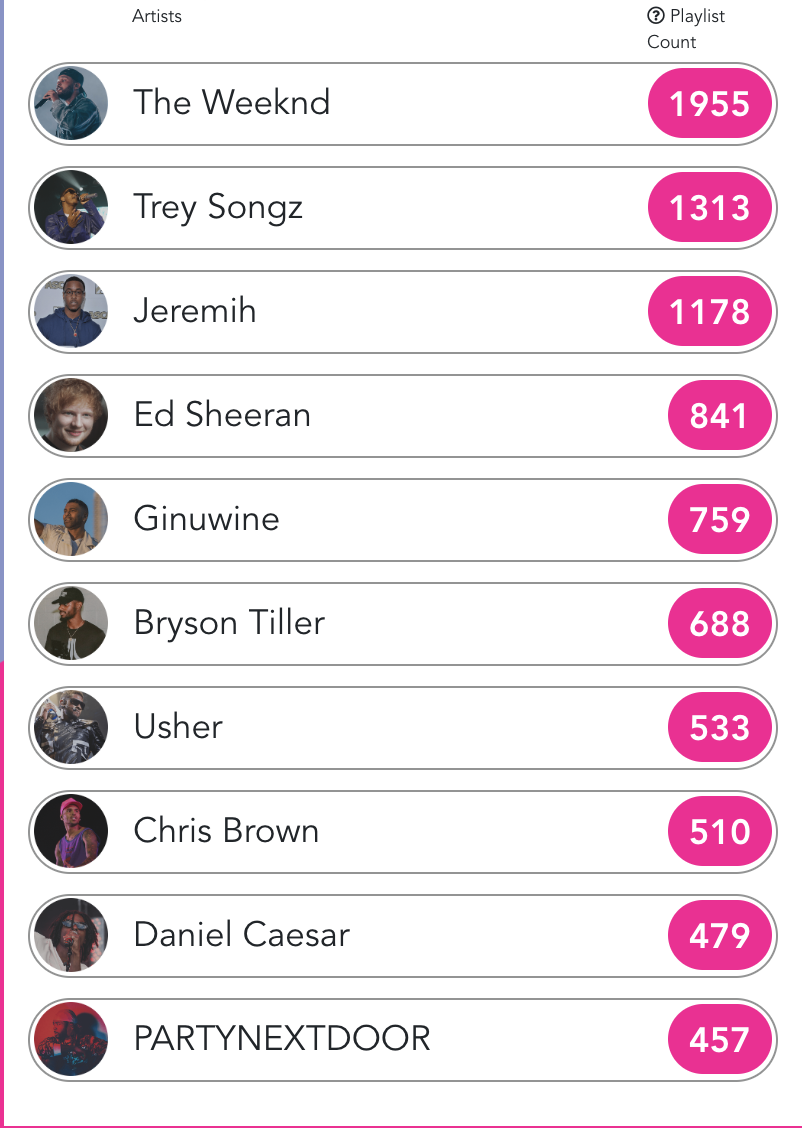 The study also found that The Weeknd is the most popular artist to listen to while having sex, followed by Trey Songz, and Jeremih. And for some reason the fourth most popular artist is Ed Sheeran.
When it comes to songs that are on playlists with the word "Sex" in the title, things were slightly different.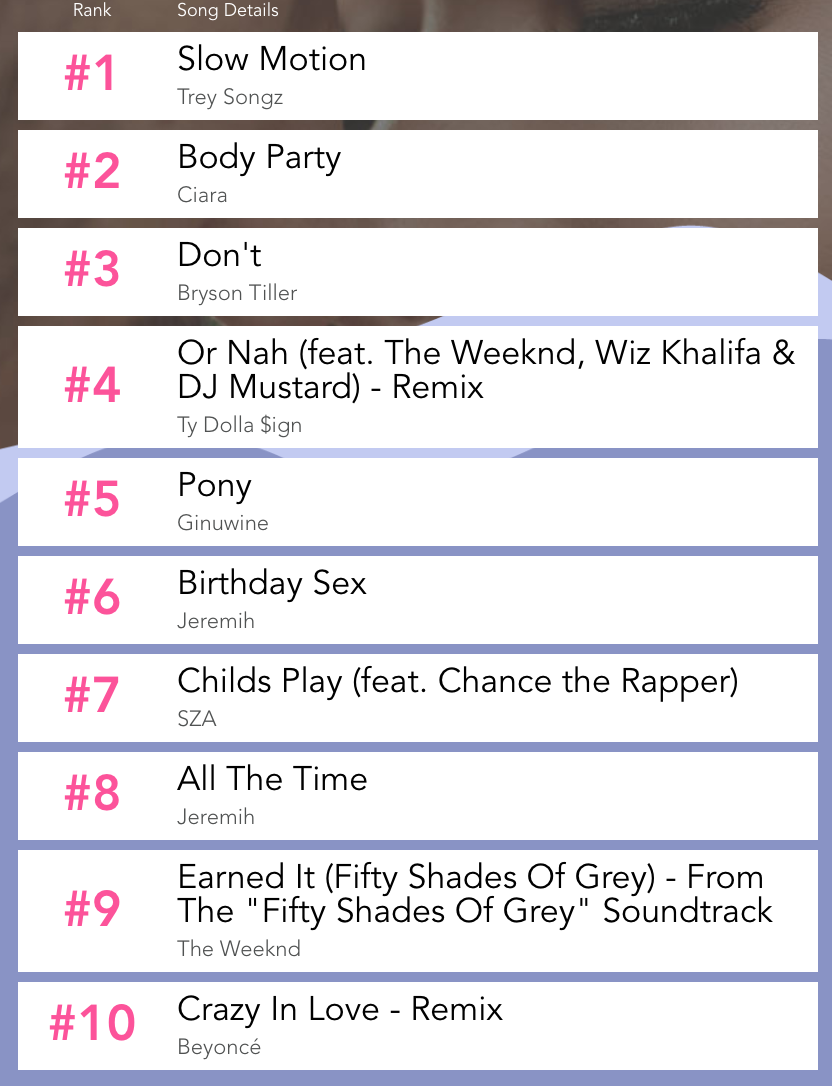 And here are the results for most popular songs from playlists with "Netflix and chill" in the title: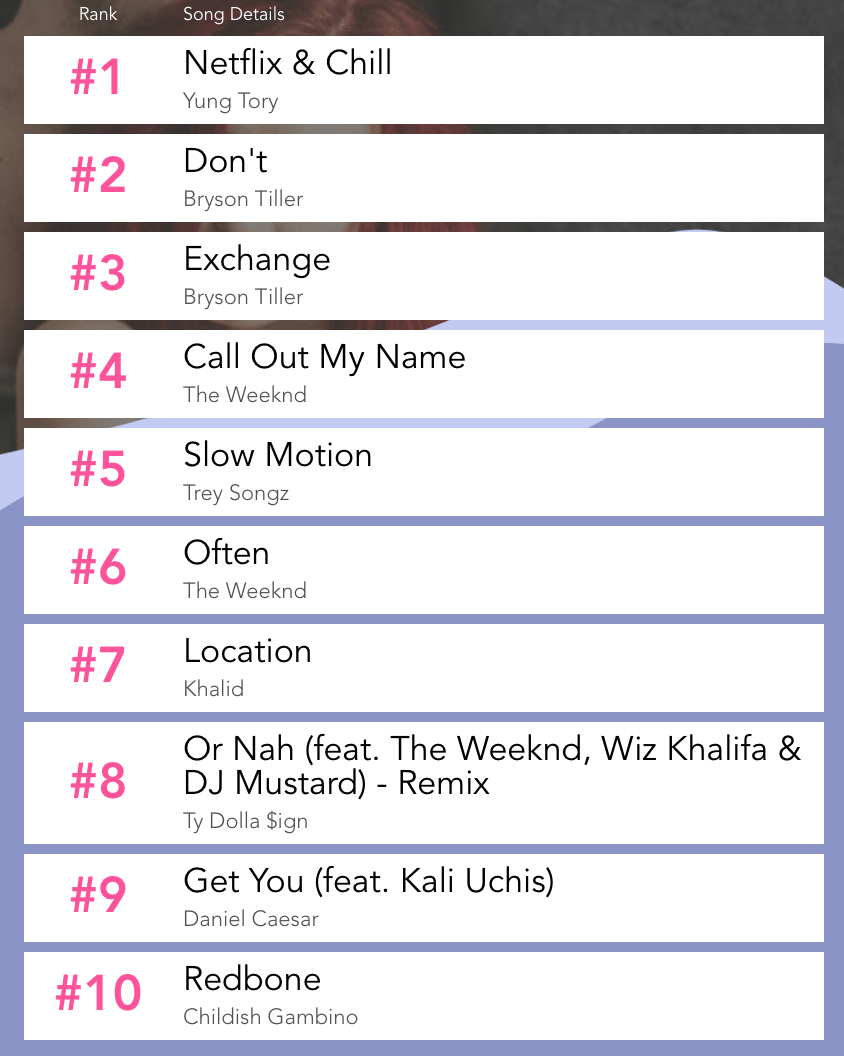 Ed Sheeran dominated the "Date night" category:
Here are the songs people apparently make babies to:
Again, "Neighbors Know My Name" tops the list, proving it just might be the sexiest song ever made. 
And lastly, here are the top 10 songs associated with the term "Make love":
You can listen to the Ultimate Foreplaylist right here. Enjoy.