From Hidden Bars to Mind-Blowing Bistros, Here's an Insider's Guide to the Steamiest Hotspots in Paris
There's no better place on the planet to spend a romantic night.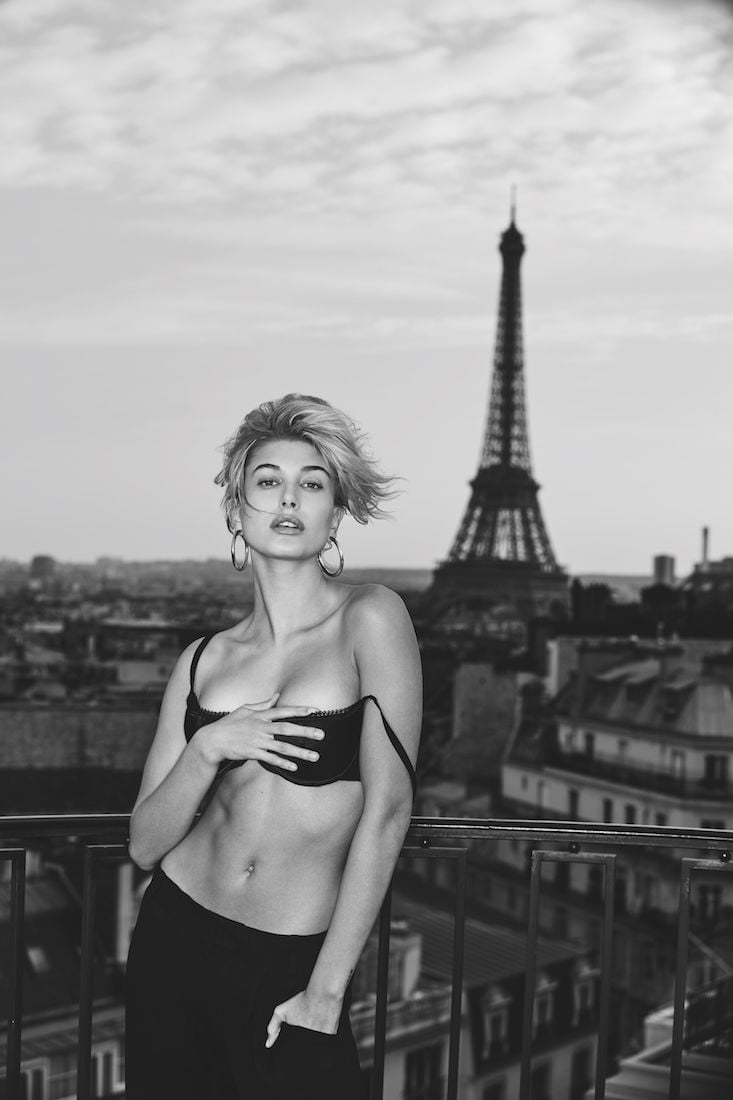 (Photo: Gilles Bensimon/Maxim)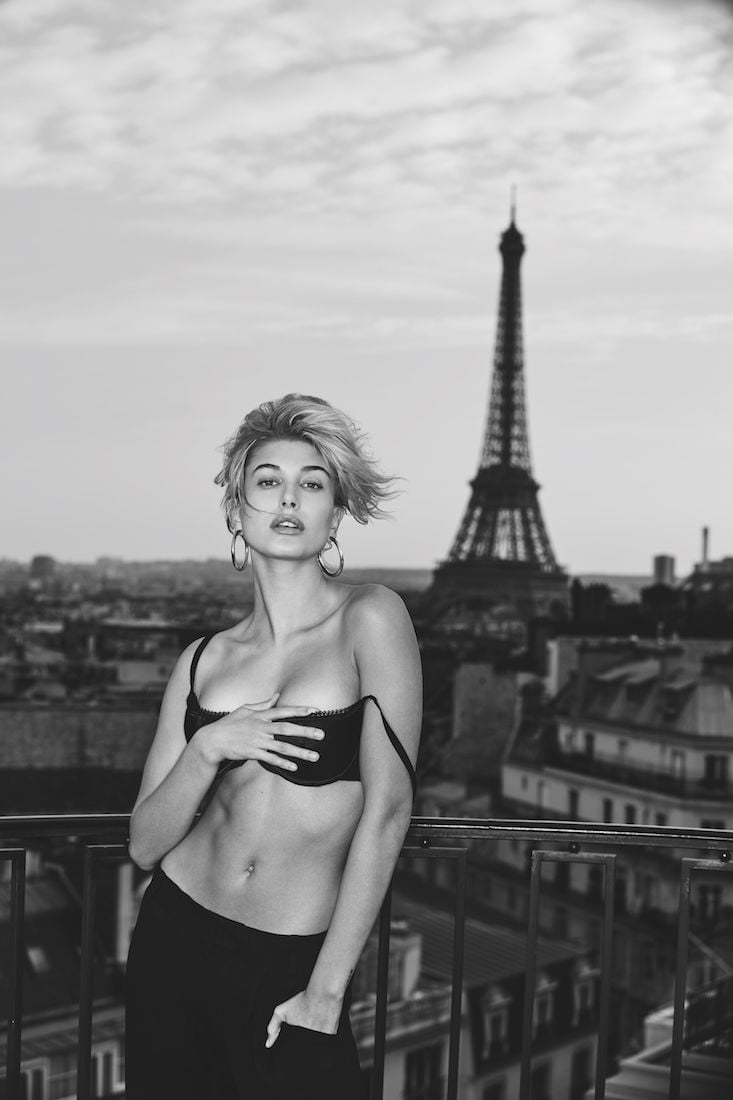 Paris is renowned for being the most romantic city on earth, so what better place to find a soul mate? But to find l'amour here, you'll need to know the rules of dating. Because courtship in the French capital is slightly different than it is in the States—it's less a tiresome transaction and more a cherished ritual.
"For Parisians, there is no real dating protocol," says David Vermeulen, CEO of the Inner Circle, a dating app that is bringing European dating sensibilities to the U.S. "There is no moving through 'bases,' no expectation of sex just because you both intimated it all evening, and no guarantee of a relationship past a certain, given number of dates. Many Parisians have never had a one-night stand, and the notion of dating multiple people until you decide to be exclusive is entirely alien to Parisians—kissing marks out exclusivity."
https://www.instagram.com/p/BRZAw38AcT5
Flirting is in Parisians' genes, Vermeulen says, "and giving good chase is seen as the height of good manners." Still, he notes, Parisians aren't particularly overwrought about dating. "Wining and dining comes naturally to them, and so when it comes to a date, no matter how casual the plan and quite unlike Americans, Parisians focus on creating an intellectual and sensuous connection over food and drink."
What this all means is that you've got to relax, play it cool—and totally nail your first date, because you might not get number two. You also need to know where to take her. (If you're looking for a date via your phone, the Inner Circle is a good place to start; it includes recommendations of popular dining and drinking spots.)
You're going to need a full day—and, hopefully, a next morning—to pull this off. Parisians love walking, and for good reason: Paris, with its cobblestone streets, gorgeous architecture, and vibrant bistros with outdoor seating, is among the most walkable cities there is. Take her to the up-and-coming 10th arrondissement, which has a Brooklyn feel, with many popular bars and restaurants to explore. 
Take a walk or a bike ride along the Canal Saint-Martin, where groups of locals picnic over cheese and wine. From there, head over to the eclectic Belleville neighborhood and get a cocktail (served in a punch bowl, to share) at La Commune, whose plant-filled front patio is the perfect place to while away a hot Paris afternoon with a prospective fling.
If it's more of a classic Parisian vibe you're after, head toward la Seine to Tuileries Garden, next to the Louvre, and then stop for an afternoon chilled bottle of rosé at Rosa Bonheur sur Seine, a lively bar on a boat at the edge of the river, across from the Petit Palais.
On the off-chance you're trying to keep your rendezvous a little more hidden—we're not asking any questions—venture a few blocks north to Le Bar, which is tucked away in a dark corner of the Park Hyatt Paris-Vendôme in the fashion-forward 2nd arrondissement. You'll feel like James Bond on an secret, sexy mission as you navigate through the lobby of one of the most luxurious hotels in the entire city. Athletes, celebrities, and financiers (no, we can't mention who) have all made this stunning property their home away from home, and with good reason; the accommodations, service, and Michelin-starred restaurant are simply second to none.
The dim lighting, dark wood, and impeccably dressed mix of native Parisians and chic travelers in the bar provide the perfect mise-en-scène for making promises that no one plans on keeping. While skilled mixologists are happy to make you any of a wide variety of classic cocktails, remember that Le Bar is home to the widest selection of rare spirits and liqueurs in central Paris. (Don't be afraid to splurge.) A fully stocked cigar cellar with more than 40 varieties—most of them Cuban—rounds out the speakeasy's aura of pure decadence.
For dinner, book a table for two at Paris' hottest restaurant, Clown Bar, near Oberkampf Metro, the domaine of Sota Atsumi, a Japanese chef trained at some of France's best restaurants. Make sure at least one of you orders the unparalleled duck and foie gras pie with a date reduction sauce—c'est incroyable. Pair with a bottle of 2016 Côtes du Rhône syrah-grenache, and cap it off with the lemon tart for dessert. After dinner, wander over to the nearby cocktail bar Little Red Door, where the bartenders can concoct custom drinks based on your mood. (Have fun with this.)
Another excellent date-dining spot is Le Mary Celeste, an adorable corner bar that serves exquisite tapas. (It was a finalist for Best International Restaurant Bar at the Spirited Awards, the Academy Awards for cocktail bars.) After eating, stroll the neighborhood and stop at one of its many world-class cocktail bars—Candelaria, PasDeLoup, Bespoke, to name a few—for an after-dinner digestif.
If you really want to show her you know what's what in Paris, spend the evening in the Pigalle neighborhood. Once a red-light district (and near the famous Moulin Rouge), it's now the coolest nightlife area in the city. 
If you're still hungry, get a table for two near the window at Buvette, the sister restaurant of the Manhattan eatery of the same name. Order a bottle of Côte de Brouilly, a few apps (we recommend the artichoke and burrata), and the best coq au vin you've ever had. Follow that up with chocolate cake and whipped cream.
Let's say things are going really well. Book a room at the aptly named Hotel Amour, designed by artist André Saraiva (cofounder of Le Bain nightclub in the Standard hotel in New York), the place that started the Pigalle revival. OK, with its abundance of erotic photography, we admit this place oozes sex more than romance, but it is incomparably cool.
Take it slow the next morning, but when you're ready, hop in an Uber to Les Enfants Perdus, which serves one of Paris' most incredible weekend brunches, featuring delectable pastries, creamy ravioli, and mouthwatering oeuf cocotte. 
Relax, sip on a café au lait, and then celebrate your budding romance with a bottle of Champagne. Congratulations; you've now got a Parisian girlfriend.
This article appears in the August issue of Maxim. For more content like this, subscribe here.