Nate Diaz Had To Vape Up After UFC 202 and Now He Might Be in Big Trouble
Failing an in-competition drug test could result in a one year suspension.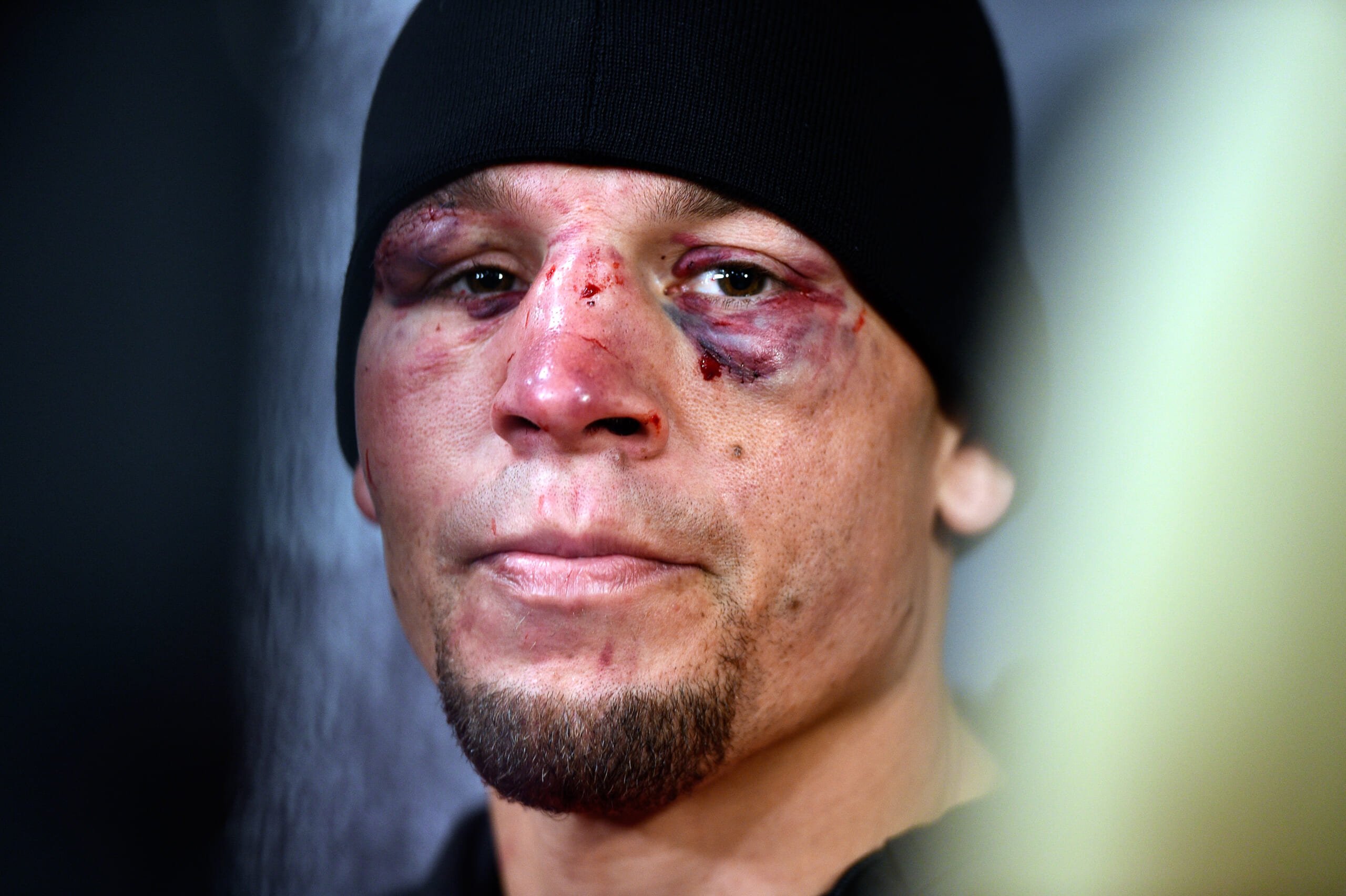 After Conor McGregor spent five rounds turning Nate Diaz's face into a well-tenderized steak at UFC 202, the Stockton native apparently needed the warm comfort of his vape pen.
Never one to be accused of overthinking things, Diaz didn't bother with concealing his use. He walked up to the dais for his post-fight press conference vape pen in hand. When asked about it, he admitted that he was availing himself of the therapeutic properties of CBD oil, or cannabidiol oil, which doesn't cause a high but has a host of medical benefits.
While Diaz likely thought it was kosher to vape since his fight was over, the U.S. Anti-Doping Agency may see things differently.
"I can confirm that USADA is aware of the situation and is currently gathering information in order to determine the next appropriate steps," a USADA spokesperson told MMA Fighting.
As the site explains, Diaz may have run afoul of a rule that bans cannabinoids in competition. And, as little sense as it makes, in-competition is defined as six hours before and after a fight. While Diaz is unlikely to have anything show up on his post fight drug test—which was administrated before the presser—his on-camera admission that he was vaping could be treated the same as a positive test.
If USADA really wants to throw the book at Diaz, he could be looking at a year-long suspension.