How To Make 3 Killer Negronis From a Master of the Classic Italian Cocktail
The only 'gronis you'll ever need.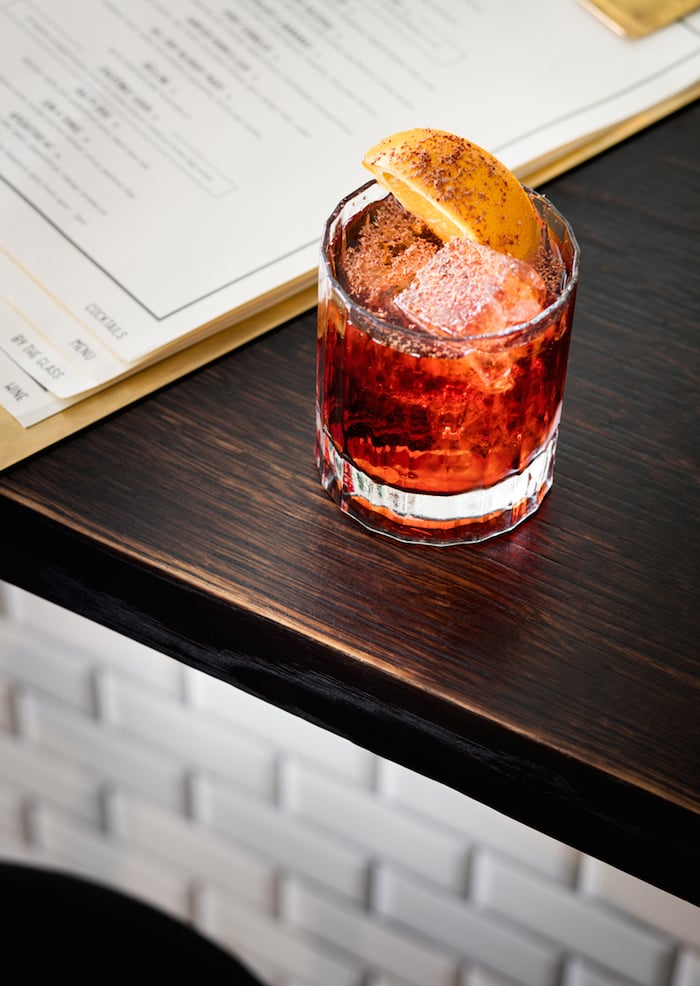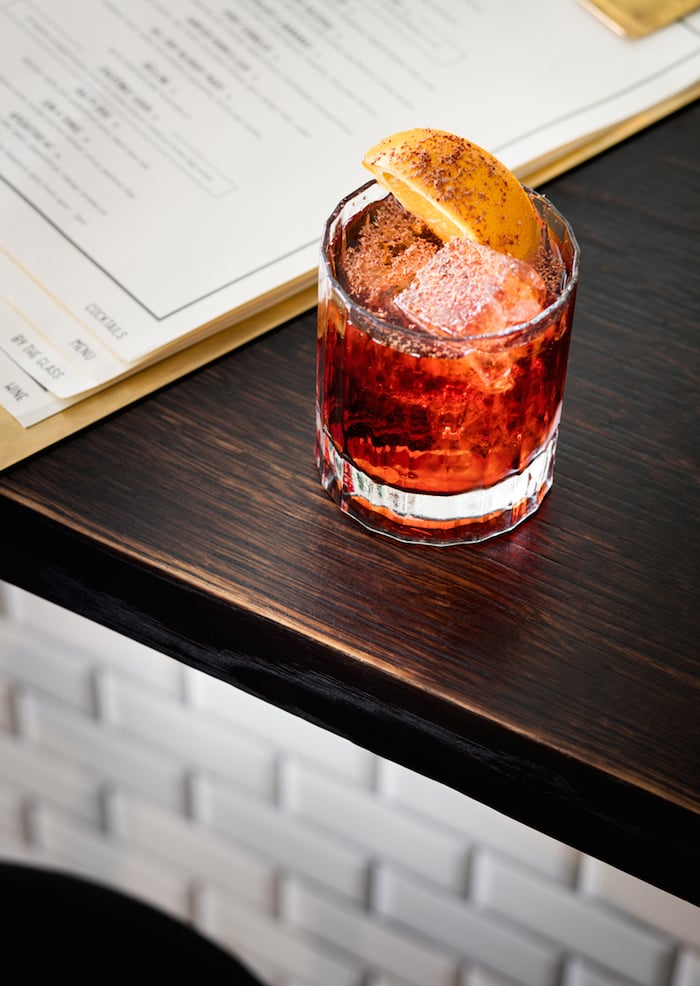 The Negroni, more than the martini or the Manhattan, has become the cocktail that signals you know what you're doing: a nod to the bartender that you're not messing around. Campari, sweet vermouth, and gin stirred together to achieve spirituous harmony—bitter but bright, sweet but strong.
Invented in 1919, it's a classic, but it's also spurred countless twists and riffs over the years. Consider the Negroni Sbagliato, which translates to the "wrong" or "false" Negroni. 
Legend goes that at Milan's Bar Basso, a bartender mistakenly swapped gin for sparkling wine, but the customer loved it and voilà: The Sbagliato was born. It's a great story, but it appears to be apocryphal: The Negroni Sbagliato may not be so sbagliato after all.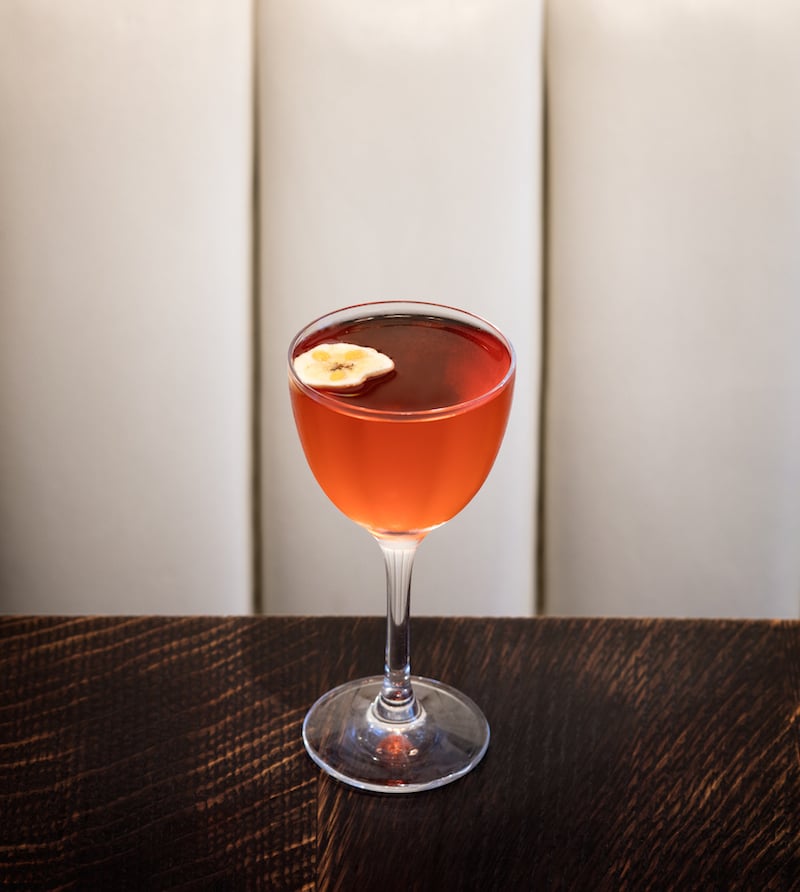 "It's just a story; [my father] was experimenting with many drinks," says Maurizio Stocchetto, whose father, Mirko, bought the bar 50 years ago and is credited with creating the drink in the early 1970s. "It was tongue-in-cheek, but the name was very catchy."
Interestingly, like Frankenstein and his monster, the inventor considered it an abomination. "He hated it," Stocchetto says.
Flash forward to today, an age when creative cocktails abound. Bartenders must find new ways to innovate and fresh drinks to craft, and no ground is more fertile for sowing than that of the Negroni.
"Like many great classic cocktails, the Negroni started out as a single drink but has since evolved into a category of drinks," says Naren Young of Manhattan's Dante, New York City's Negroni epicenter. 
"And you could argue that there was a 'Negroni family tree' of sorts building at an early stage." He explains how the Americano—Campari and sweet vermouth with club soda rather than gin—"shares the same DNA" as, and predates, the Negroni itself, while drinks such as the Boulevardier, with bourbon or rye instead of gin, came later.
As Young notes, the Negroni's DNA is generally taken to be the combination of Campari and sweet vermouth. Stretched to its farthest, though, potentially any manner of bitter and vermouth with additional spirits can be construed as a Negroni variation.
Take one of the standouts on Dante's dozen-deep Negroni Sessions menu, the Negroni Bianco. There's gin, both dry and bianco vermouths, and a quinquina bitter rather than Campari. "This is a lot lighter, softer, and more elegant," Young says. "But it still has the hallmarks of a great Negroni."
In Lausanne, Switzerland, bar manager Anthony Boschat of the Beau-Rivage Palace Bar offers a Barrel Aged Negroni as his choice rendition. He also crafts house-made sweet vermouth specifically for the drink. After letting it mature long enough in the barrel, Boschat displays the batch in a glass decanter, stirring each cocktail with ice by the order and expressing an orange peel to awaken the drink from its slumber.
So there's no such thing as sbagliato when it comes to the Negroni. All variations are welcome—as long as you heed Young's warning: "Each contemporary Negroni riff should still show those classic characteristics that make a Negroni, well, a Negroni. It should have that bitter backbone."
Below, check out three killer twists on the Negroni from Naren Young of Dante bar in Manhattan, which has been dubbed the maker of "the absolute best Negroni" in New York City.
Cardinale
1 oz. Dorothy Parker gin
3/4 oz. Contratto Bitter
3/4 oz. La Quintinye dry vermouth
METHOD: Stir & strain on new ice
GLASS: Etched Rocks
GARNISH: Lemon twist (discard) + dehydrated lemon wheel
Old Pal
1 oz. Wild Turkey '81' rye
3/4 oz. Campari
3/4 oz. Noilly Prat dry vermouth
METHOD: Stir and strain on 1 large ice cube
GLASS: Etched Rocks
GARNISH: Lemon twist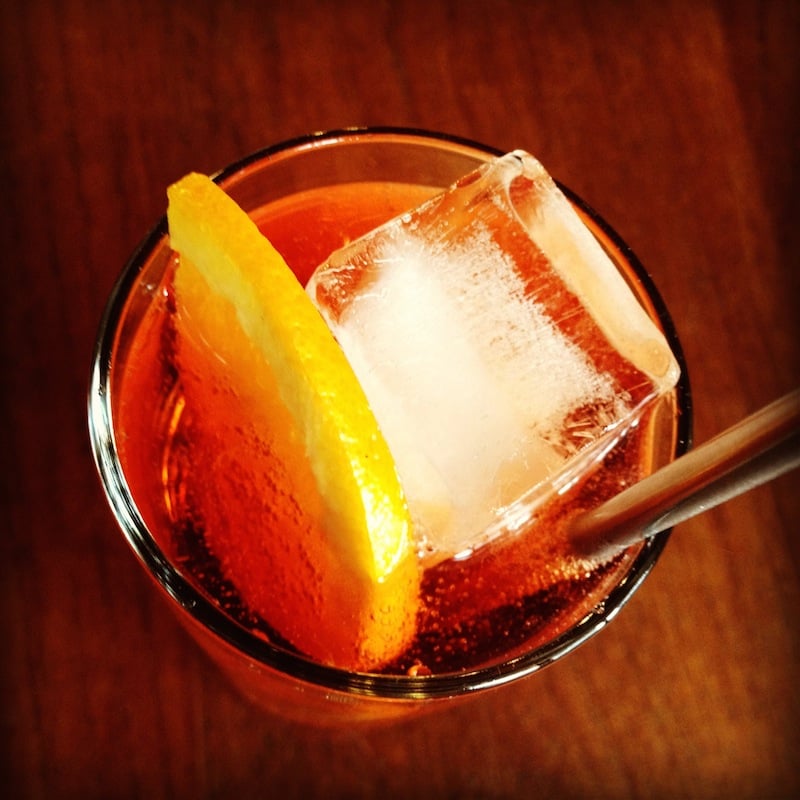 Americano
1 oz. Campari
1 oz. Martini & Rossi sweet vermouth
METHOD: Build over ice. Top with Perrier. Stir
GLASS: Highball
GARNISH: Orange wedge
For more Negroni cocktail inspiration, visit Dante's website.