Netflix Says More Than 26 Million Viewed 'The Irishman' in Just 7 Days
That massive viewership number includes anyone who watched at least 70% of the 3 1/2 hour movie.
Netflix/Screengrab
We knew The Irishman was highly anticipated, but Netflix has numbers that prove it. According to the streaming giant, 26.4 million households around the world watched Martin Scorsese's magnum opus within one week of its release.
That massive number isn't just people who took a quick look then clicked away. Netflix claims that many people watched up to 70 percent of the 3.5-hour movie, which stars Robert De Niro as the title character, fixer, and alleged hitman Frank Sheeran, Al Pacino as Jimmy Hoffa, and Joe Pesci as mobster Russell Bufalino.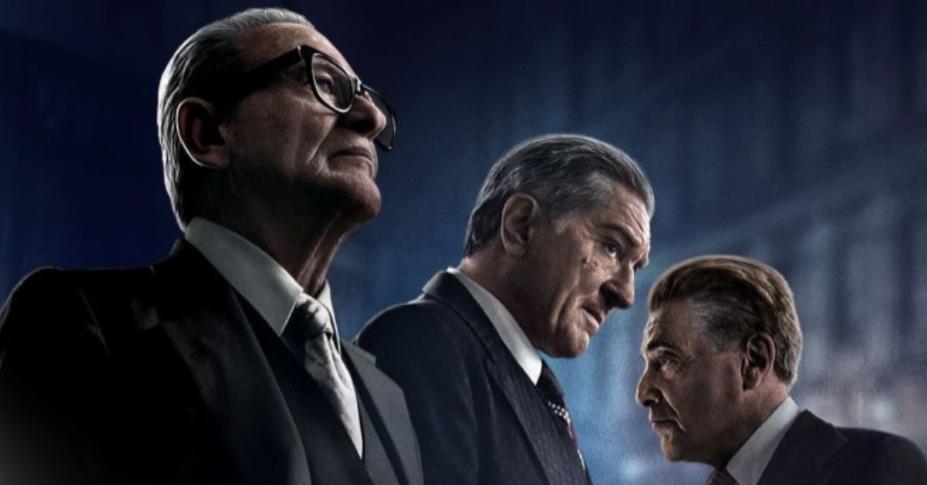 The Nielsen numbers were already good. The audience-tracking firm issued an estimate of just over 13 million within the movie's first five days online and added that the first day of streaming, November 27, one in five streamers stuck it out till the end.
With numbers like these—providing they are accurate—The Irishman could be one of the most popular 2019 Oscar contenders. 
Irishman, made for $160 million, was in theaters for less than a month and as of December 8, it had raked in $7.5 million worldwide.
That number is just an estimate, though—Netflix has yet to reveal the exact box office haul. 
So far, The Irishman is up for five Golden Globes, including best drama. Come Oscar time we can probably expect it to dominate the Academy just as much as it has our home laptops, tablets, and TVs.