Netflix Just Renewed Its Runaway Serial Killer Hit 'Mindhunter' For a Second Season
Prepare to continue with the creepiness.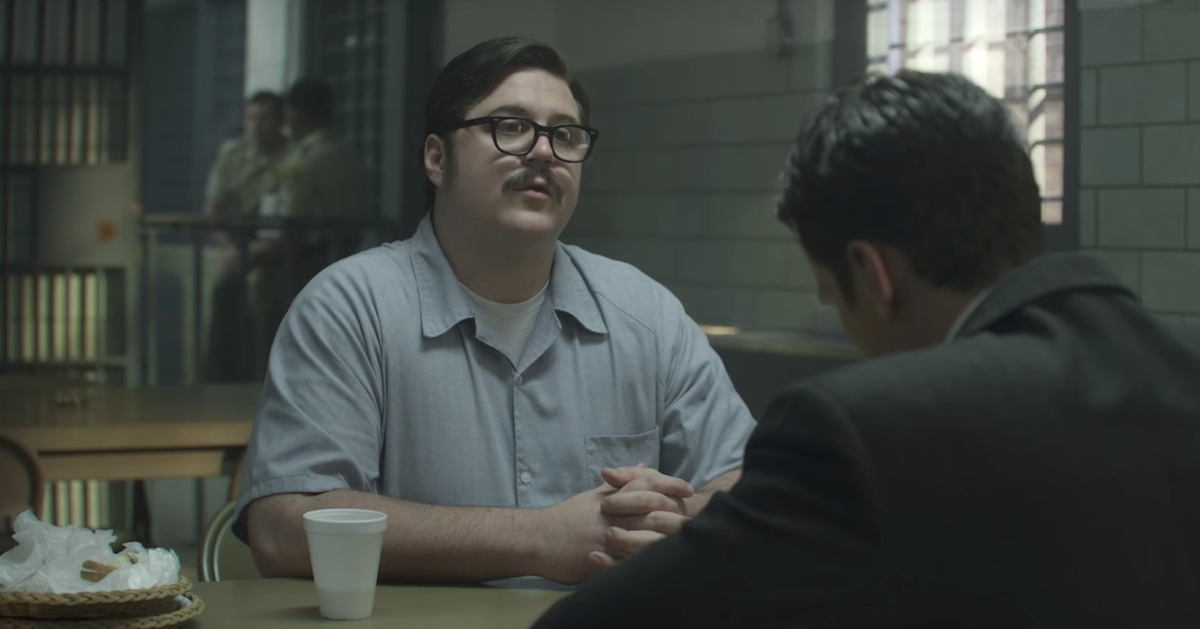 Netflix's slow-burning series portraying the inception of the FBI's Behavioral Science Unit was a massive hit for the streaming service. So it's probably no surprise that Mindhunter is coming back for a second season.
Netflix cleverly announced the renewal via the show's Twitter account.
Mindhunter brought David Fincher's genius with serial killer flicks — both Zodiac and Se7en are considered among the greatest thrillers of the last 50 years — to a TV series. 
The interesting twist in Mindhunter is that while the leads played by Jonathan Groff, Holt McCallany, and Anna Torv are fictional versions of real agents John Douglas, Robert Ressler, and psychologist Ann Burgess, the rest of the show is more true crime than fiction.
The show's best moments have been the uniformly creepy to sometimes terrifying interviews with very real serial killers like the weirdly affable 6'9″ cannibal Ed Kemper (a brilliant Cameron Britton). With a second season will come new opportunities to replay real interviews the agents did with historic serial killers like Ted Bundy and John Wayne Gacy. 
Mindhunter season 2 drops in October, 2018. Start your serial murderer fancasting now.