The New IMax Poster For 'Venom' Will Eat Your Soul
This guy needs a dental intervention.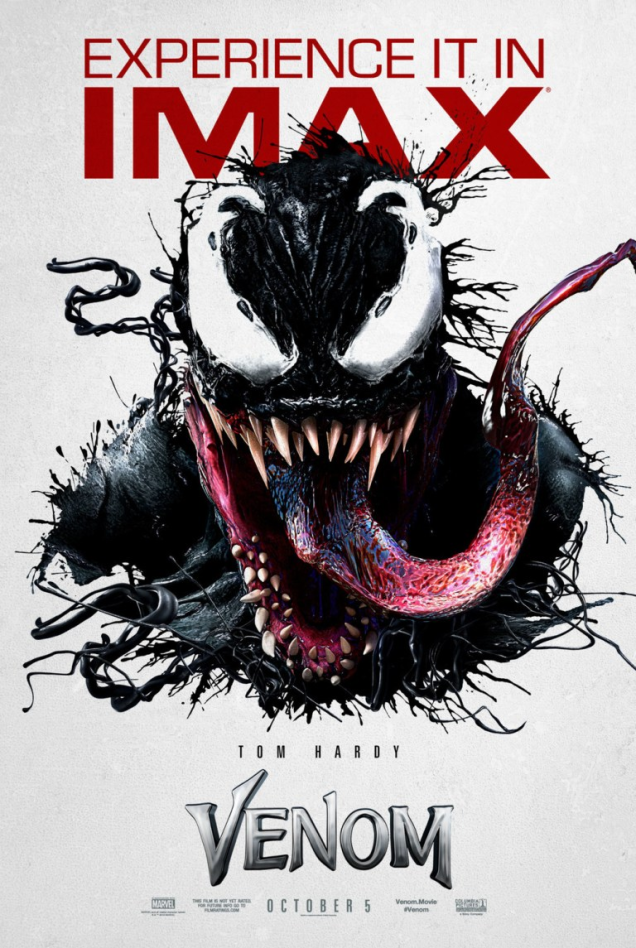 We've never seen a Marvel movie poster quite like this. Via Bloody Disgusting, this is the IMAX poster for Tom Hardy's Venom and it does a damn good job of telling us in one image that this isn't your daddy's comic book menace.
Venom is, of course, the tale of a boy and his evil alien symbiote, and how they learn to get along and support each other through various hardships. Hardy plays the title character, who is a hapless reporter named Eddie Brock when he meets his pet alien creature.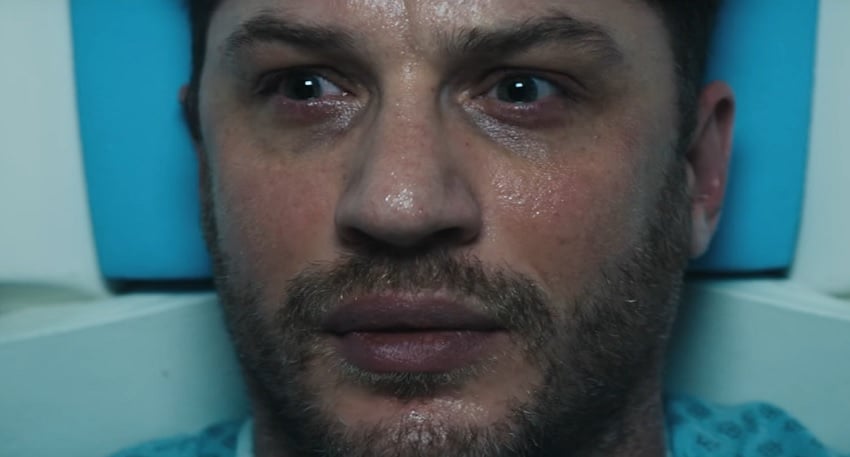 The poster is the opposite of pretty much any Marvel production's art. It's a world away from any Avengers poster, for instance—those pretty much hold a stadium's worth of superheroes most of the time.
Does that tell us something about the inner life of a man stricken with an affliction that gives him awesome super powers and a knack for eating bad guys' heads? An alleged plot leak might lead us to a deeper understanding.
Or maybe this is just a cool movie about a man-monster with a horrific tongue and teeth rampaging through the city.
We'll find out when Venom is in theaters on Oct. 5.