New 'John Wick: Chapter 3—Parabellum' Featurette Goes Deep Inside The Continental
"There's no escape for you."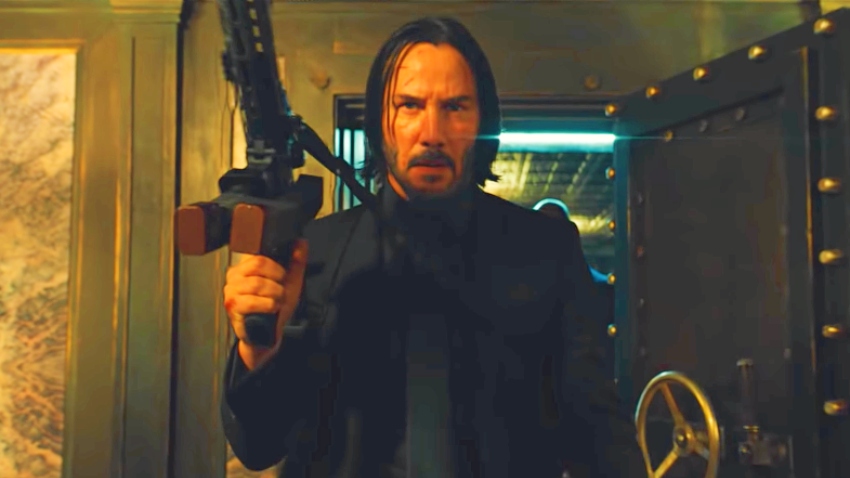 John Wick Chapter 3: Parabellum/Screengrab
If you aren't sure what's up with John Wick: Chapter 3—Parabellum, here it is: serious world-building. Filmmakers appear to be riding the massive (and initially unexpected) success of the original movie and its sequel into not just the upcoming third movie but an entire franchise.
That's the subtext of this new featurette, anyway. Its purpose is to illustrate the way the assassin underworld's Continental hotel franchise has expanded across each installment. It does that, but it also underscores the fact that John is in major dire straits in Parabellum and that we're probably not done with this fantasy universe once the new movie ends.
As Angelica Huston's mysterious new character tells Wick (Keanu Reeves), "There's no escape for you." 
There isn't one for fans, either, which is a good thing.  The featurette reveals that in Parabellum we'll go deeper into The Continental and learn more about its place in that murderous society. Chances are we'll also get a better understanding of Laurence Fishburne's anti-Morpheus The Bowery King, who doesn't seem into the side of assassin society that hangs at the hotel.
Actually, Keanu Reeves has recently indicated he'd be fine with the franchise expanding even further, telling GQ he'll keep making the movies "As far as my legs can take me…As far as the audience wants to go."
Unless John Wick: Chapter 3—Parabellum is a total dud (which would be a huge surprise), the audience will likely be fine with that. 
Parabellum is in theaters on May 17, 2019.