The Latest 'John Wick 2' Images Pay Tribute to a Classic Bruce Lee Film
Can you guess which?
If you aren't already psyched for the return of stone-cold, suited-up assassin John Wick in John Wick: Chapter 2, these brand new images will make you yearn for 2017 even more.
Shared by Empire, two shots from the upcoming film feature our returning titular character and the sequel's two villains. 
The first puts Keanu Reeves on display looking as sharp as ever, but based on the look on his face as he strolls through a crowded street, he's not exactly on his way to grocery shop. The second shines at spotlight on the classy-looking duo, Riccardo Scamarcio and Ruby Rose, as they make their way down into a room of mirrors. Look familiar? Well, it should, and you have director Chad Stahelski to thank for it.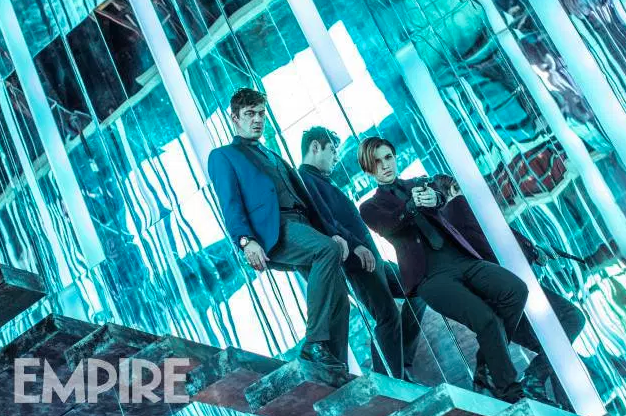 "It's his homage to Bruce Lee at the end of Enter The Dragon," Reeves told Empire. "The whole installation is a maze of mirrors where guys can pop out and disappear. It's very cool and a lot of fun to fight in."
Stahelski went on to add that the Lee reference isn't the only place you'll spot some influence from Asian cinema.
"You go watch any of the great Hong Kong guys. [You're watching] wider shots; you're watching an extremely talented individual," he said. "If you're using fast editing to hide things, I call bullshit. That's cheating. Luckily, we have a cast member that can do it. Keanu's been doing martial arts for 25 years. He's been trained by us, he's been trained by Yuen Wo Ping. He's been trained by Chen Yen."
Try to contain your excitement—John Wick: Chapter 2 explodes into theaters on February 10, 2017.