The New 'Sicario: Day of the Soldado' Trailer is a Bleak and Bloody Blast of Adrenaline
"Luck doesn't live on this side of the border."
Sony Pictures
Josh Brolin and Benicio Del Toro are back in the new trailer for Sicario: Day of The Soldado, and it's bound to get you even more pumped to see it than you were before.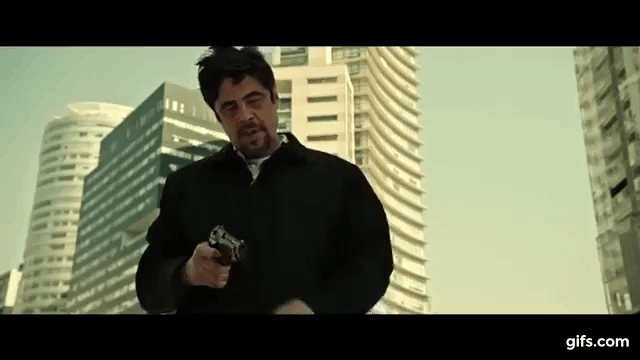 The sequel to 2015's gritty drug cartel action movie has Josh Brolin's CIA agent Matt Graver and Benicio Del Toro's mysterious enforcer Alejandro Gillick aiming to "start a war" with "everyone" in Mexico as they settle scores with plenty of firepower and high-octane chase scenes. It's darker and even more violent than the first trailer released back in December. 
But don't just take our word for it. Watch the new trailer above for yourself. Sicario: Day of the Soldado hits theaters on June 29.