The Explosive New Trailer For 'Justice League' Just Dropped and It Looks Absolutely Amazing
Goosebumps.
DC
Look, for all we know, Justice League will suck. 
Yes, it has Gal Gadot's proven combo of believable power and likability as Wonder Woman and Jason Momoa's badass blue Aquaman contact lenses, but DC has a mixed record, often getting dinged by critics for the movies being way too heavy and ponderous.
But whoever is editing their trailers knows how to get the maximum effect out of a mere 3 minutes or so, because each Justice League trailer—yes, that's just two—has been a total blast. 
This trailer finally brings back Clark Kent—but not Superman. And that's just the slowest part. From there we take off into a world that's obviously under some kind of terrible siege, and can only be saved by this particular combination of superheroes, ostensibly with Ben Affleck's Batman in the lead.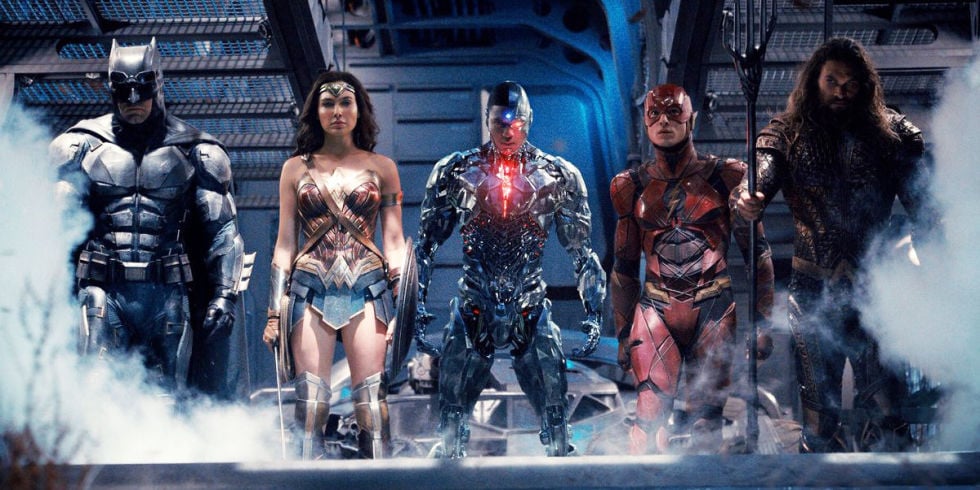 Here's the synopsis from the clip's Youtube page:
Fueled by his restored faith in humanity and inspired by Superman's selfless act, Bruce Wayne enlists the help of his newfound ally, Diana Prince, to face an even greater enemy. Together, Batman and Wonder Woman work quickly to find and recruit a team of metahumans to stand against this newly awakened threat. But despite the formation of this unprecedented league of heroes—Batman, Wonder Woman, Aquaman, Cyborg and The Flash—it may already be too late to save the planet from an assault of catastrophic proportions. 
Every superhero on the team gets a thrilling moment. We get a good look at the visually striking effects demonstrating The Flash's mind-boggling speed and a kickass moment for Cyborg and Aquaman together—which should not be spoiled, due to its fist-pumping level of bro-ness—that pretty much sells a few hundred thousand tickets by itself. 
Justice League blasts into theaters on November 17.