Watch The Explosive New Trailer For 'Red Dead Redemption II'
Locked and loaded.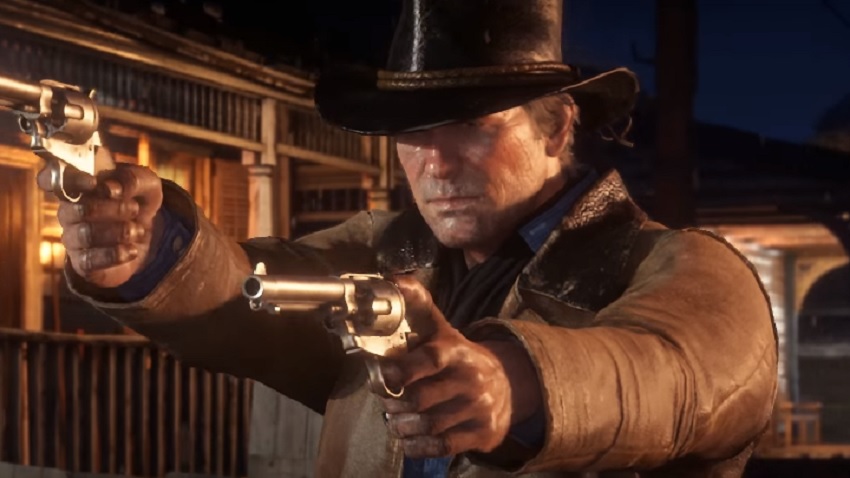 Video Still
Rockstar Games has delivered on promised news about Red Dead Redemption II, big time. With this new game trailer we get a detailed look at what looks like one hell of an absorbing experience with plenty of combat, gunplay, and explosions. 
According to Rockstar, this open-world game is about "outlaw Arthur Morgan and the Van der Linde gang as they rob, fight and steal their way across the vast and rugged heart of America in order to survive."
This trailer marks the end of a pretty long stretch without any new info about the game, which had originally been set to come out in Fall, 2017. There had been only screengrabs, speculation, and the first trailer, and that was just about it.
So it looks like we have to wait a little longer for the game's release, which will be pretty hotly anticipated after this trailer is spread across the internet.
There's no exact release date yet—Rockstar says it drops in the spring of 2018, when it will be available on PlayStation 4 and Xbox One.