New 'True Detective' Season 3 Trailer Is a Dark, Gripping Return To Form
HBO's latest teaser looks like it may be as ominously good as Season 1.
True Detective Season 3/HBO
https://www.youtube.com/watch?v=RZP6t1FmVO8
With each preview, HBO's True Detective season 3 looks more and more promising, and this new trailer is no exception. 
Maybe anticipation for season 3 comes from the optimism of disappointed fans who were dismayed by the mediocre second season after the crime drama's wildly successful and damn good freshman season, which confirmed Matthew McConaughey was a truly gifted actor and writer Nic Pizzolatto a creative force to be reckoned with.
Maybe that optimism just comes from the fact that this looks like a return to the dark, profound, almost mystical feel of season 1—a mood that owed more to the darkest, most noir moments of Twin Peaks than to a more straightforward crime drama.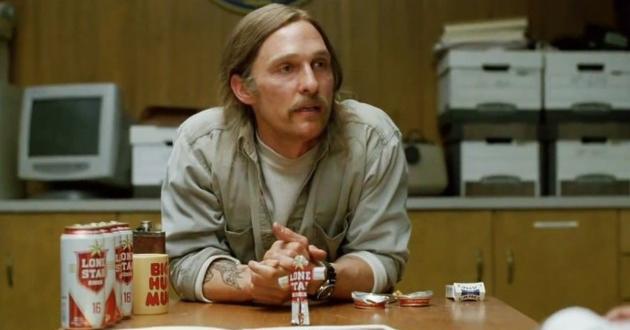 Anticipation is rooted at least partly in star and Oscar-winner Mahershala Ali's intensity, both as a younger man in scenes that are obviously flashing back to the 70s and 80s, as well as the way he convincingly conveys an older man's confusion in other clips, at one point saying, "My whole brain's a bunch of missing pieces." 
A synopsis definitely doesn't dispel anticipation for season 3's premiere:
Season 3 of True Detective will tell the story of a macabre crime in the heart of the Ozarks, and a mystery that deepens over decades and plays out in three separate time periods. Ali will play the lead role of Wayne Hays, a state police detective from Northwest Arkansas.
That crime appears to involve children—a natural subject of grim obsession for any cop, real or fictional—and a web of intrigue two-plus minute trailers can only hint at.
As much as many fans and most critics disliked TD season 2, it still did great ratings for HBO. There's no doubt there will be plenty of subscribers parked in front of the TV and ready to go to some shadowy places when True Detective season 3 premieres on January 13, 2019.