Nine Inch Nails Are Back, Listen to Their All-New Music Here
Trent Reznor has not mellowed with age.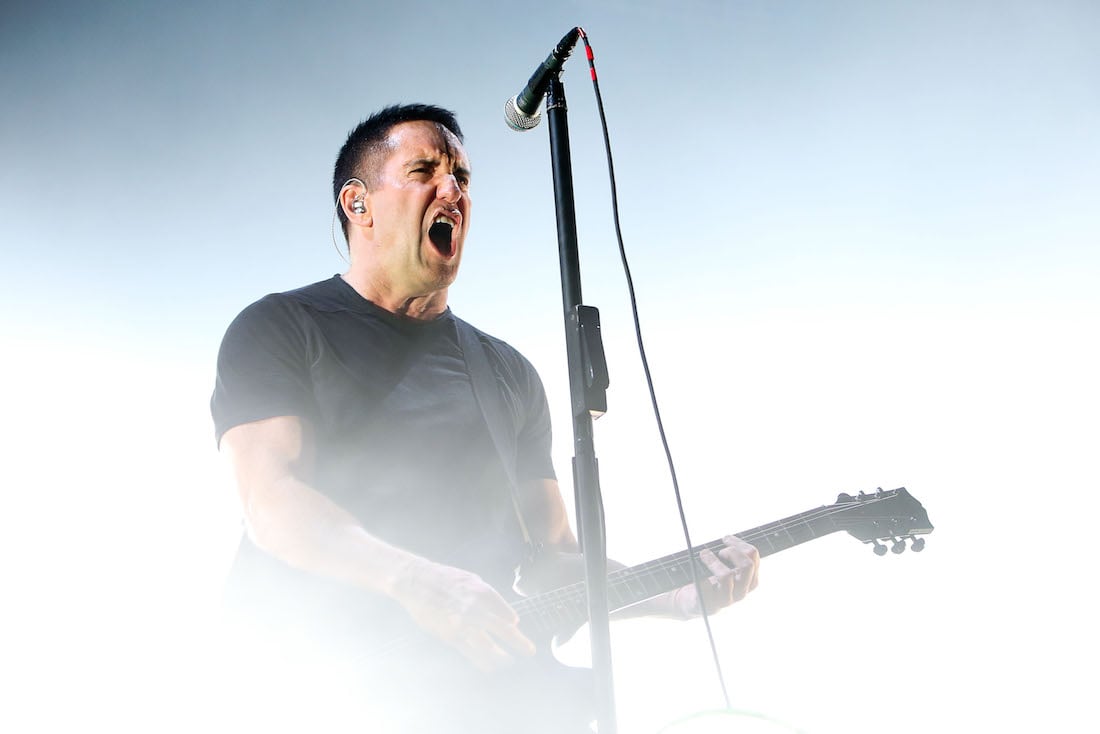 Don't think that just 'cause Trent Reznor is off scoring fancy Hollywood movies and hobnobbing with David Fincher that he hasn't got time to do what he does best—drop head-slamming, rage-fueled songs with his Nine Inch Nails crew.
In fact, the latest Nine Inch Nails EP, Not the Actual Events, has just dropped, hitting us with new songs like "Branches/Bones," "Dear World" and "Burning Bright." There are several differences here: the electronic elements are a touch more salient, Reznor's vocals are more distorted and muffled, and his long-time collaborator Atticus Ross is now officially a member.
Still, the existential fury and industrial sounds remain. Listen to "Burning Bright" from the new EP below or check out the full album on Spotify.
As hinted in the album's title, more events are to come. Namely, Reznor and Ross recently revealed to Pitchfork they plan to reveal "two major" NIN projects in 2017, although that's all we know.