Nirvana's Game-Changing 'Nevermind' Turns 25
The album that defined 'grunge' has sold 30 million copies.
In September of 1991 the world was in flux—the first Gulf War was well underway, the Soviet Union was finally falling apart, and a raw rock trio from Seattle named Nirvana was dropping an album that would explode like one of Saddam Hussein's SCUD missiles in rock and roll history. On September 24th that year, Nevermind hit the shelves in record stores.
It's hard to believe that 25 years have passed since Kurt Cobain, Dave Grohl, and Krist Novoselic first blew our minds with numbers like the howling "Smells Like Teen Spirit" and the downbeat "Lithium." Harder still is wrapping our heads around just how profoundly grunge rock changed music.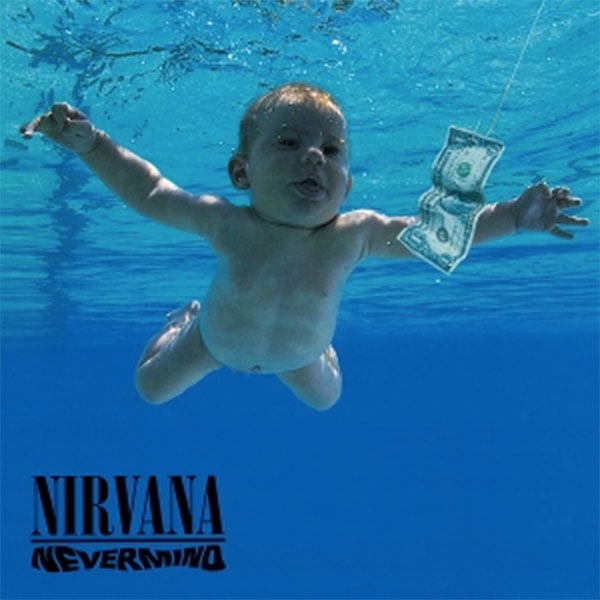 With Nevermind, Nirvana introduced a potent combination of unforgettable hooks and raw punk rage at the establishment into the mainstream. The studio album also turned frontman Kurt Cobain into what Rolling Stone aptly termed "the reluctant voice of a generation." 
Nevermind was a number one album by January of 1992 and Nirvana were international superstars, selling out wherever they toured. While Kurt Cobain would commit suicide in 1994 and Dave Grohl would go on to establish a unique footprint in the music world as a hitmaker in his own right with the Foo Fighters, Nevermind has remained a monolith, selling at least 30 million copies worldwide.
It was a revolution in rock and roll, and cuts off Nevermind can still sound as raw today as they did a quarter century ago—perhaps proving that revolution hasn't really ended.
Aside from the music, one of the most memorable things about the album was the cover, which is iconic now. Spencer Elden, the baby grabbing the dollar, is 25 and an artist living in LA. Elden told Time that the album's status has left him with mixed feelings about his part of music history. "I just woke up already being a part of this huge project," Elden said, "It's pretty difficult—you feel like you're famous for nothing, but you didn't really do anything but their album."
Elden was speaking for himself, but he could've been speaking for millennials in general. And he has a point, but Nevermind does feel like it belongs to a certain generation, like it or not—the one that came before. 
Put on a copy and bang your head today in celebration.
h/t Rolling Stone