'No Time to Die' Video Features New Land Rover Defenders In Thrilling Chase Scene
The brawny British SUVs battle off-road in this rehearsal footage from Bond 25.
New No Time to Die rehearsal footage shows a trio of specially trimmed 2020 Land Rover Defenders bucking, jumping and fishtailing through rigorous country terrain. 
Beginning with some spectacular hangtime, the British SUVs are seen racing along with three motorcycles through mud and muck before one of them does a gnarly barrel roll and drives off with a mangled front taillight and hood.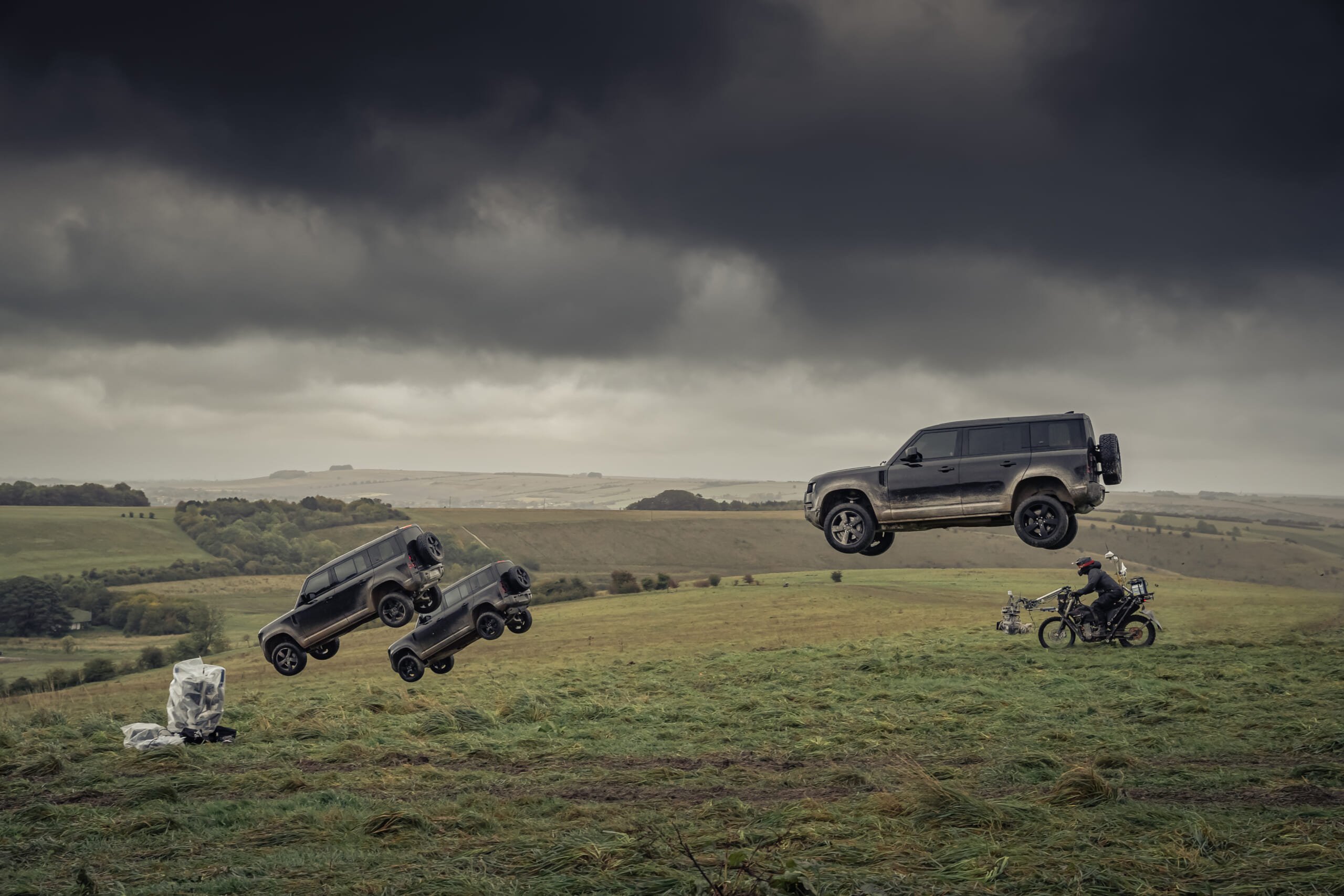 "If you venture off the beaten track, it remains assured, no matter the circumstances," a Pierce Brosnan-like voice narrates. "The Defender is as home on the road as it is off."
While this take stars "Santorini Black"-clad Defender 110 X models equipped with darkened skid plates and 20-inch dark-finish wheels wrapped in the off-road rubber, Range Rover's Sport SVR, Series III Land Rover and Range Rover Classic are also set to appear in James Bond's 25th outing on the silver screen. 
"We pushed the Defender further than we believed possible to generate the maximum excitement, and to give fans an insight into the uncompromising challenge of producing an incredible chase sequence which you can look forward to seeing in No Time To Die," said stunt coordinator Lee Morrison. 
Four other British supercars—the Aston Martin Valhalla, DBS Superleggera, V8 Vantage and DB5—will provide a speedy counterpoint to the utes' terrain-conquering abilities. 
You can order the No Time to Die-specced Land Rover Defender here before the movie blasts into U.S. theaters on April 10, 2020.