New 'No Time To Die' Trailer Features Christoph Waltz as Bond Villain Ernst Blofeld
"When our secret finds its way out, it will be the death of him."
MGM/Eon Productions
Just in case it's been a while since you've seen SPECTRE, the producers of No Time To Die want to be certain James Bond (Daniel Craig) fans know the players we'll encounter in the new movie. Chief among the returnees is the now-incarcerated and badly-scarred villain, Ernst Blofeld, played with eerie menace by Austrian actor Christoph Waltz.
In the video above, graphics remind viewers that Blofeld also went by the name Franz Oberhauser, and that he had a relationship with Bond going back to childhood. Oh, and he founded SPECTRE and was behind three major villains Bond faced in previous movies.
Blofeld's relationship to Safis, Rami Malek's new bad guy challenging Bond in No Time To Die, is unclear—but in the trailer he says in measured tones, "James. When our secret finds its way out, it will be the death of him."
As he appears to be addressing Bond, the "him" in that statement is a bit of a mystery, as is the secret. What we know about the plot of Bond 25 doesn't help. Bond—who has been out of commission for five years in No Time To Die, according to director Cary Fukunaga—is asked to aid his buddy in the CIA (played by Jeffrey Wright) and ends up back in service alongside Lashana Lynch, the agent who has taken over the 007 code number.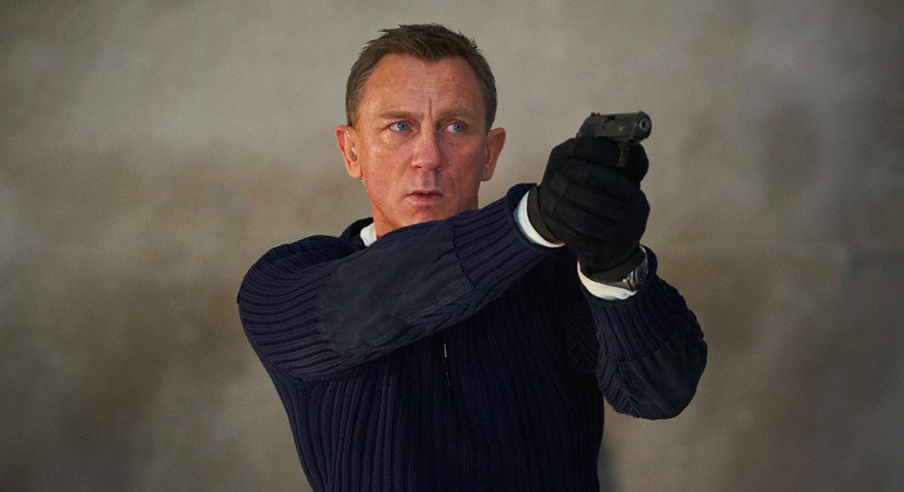 He also faces an unprecedented enemy in Safis and possible betrayal from one of his female co-stars, played by Ana De Armas and Lea Seydoux.
As to how Blofeld figures in, this preview of where his character now only makes us want to know more.
All will be made clear when No Time To Die is in theaters April 10, 2020.