The Official Story for 'Super Troopers 2' Will Make You Ready to See it Right Meow
The cult comedy sequel's release date has been confirmed as well.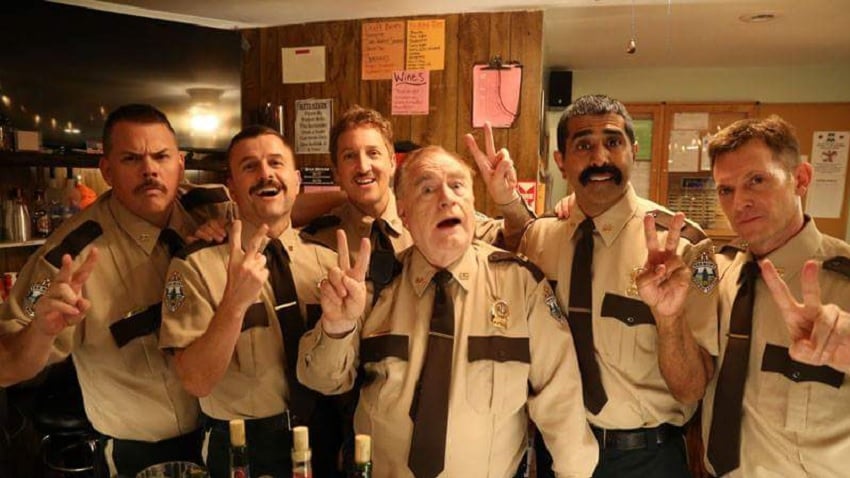 Broken Lizard
Last week Broken Lizard co-founder Steve Lemme revealed—without saying it directly—that the release date for Super Troopers 2 is 4/20. Now that's been confirmed as the day the sequel to the surprise 2000 hit comedy hits theaters.
Even better: We also have a clear idea as to what evil shenanigans the guys patrolling the lonely roads around Spurbury, Vermont are up to, according to Nerdist:
Everyone's favorite law enforcement team is back by popular demand with the long anticipated follow up to the cult comedy classic…Super Troopers. When an international border dispute arises between the U.S. and Canada, the Super Troopers–Mac, Thorny, Foster, Rabbit, and Farva–are called in to set up a new Highway Patrol station in the disputed area. Unconventional police work follows, and the result is…Super Troopers 2.
There's still some mystery about certain events in the movie, though—like the reason there's a love scene between Lemme's Mac and Farva, played by Kevin Heffernan.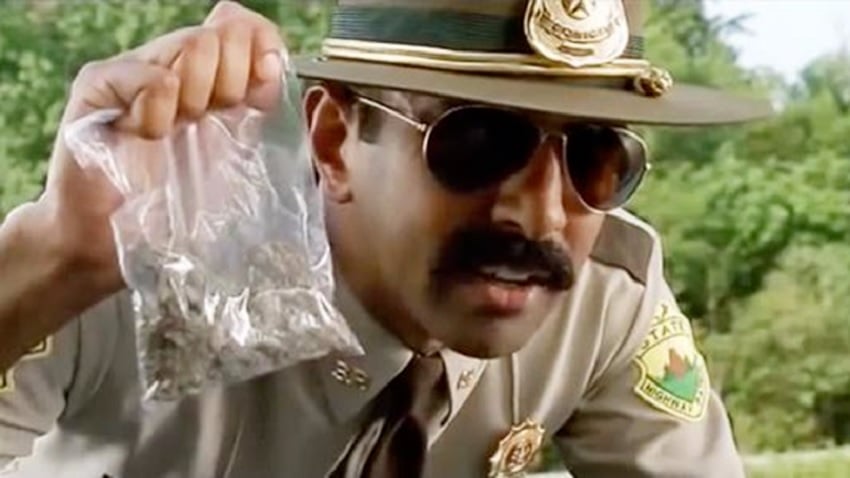 Maybe the less we know about that, the better. We'll just find out along with everyone else when the movie finally premieres on 4/20/2018.
h/t Nerdist