You Can Now Own This Original 'Star Wars' Stormtrooper's Blaster For $46,000
Take a piece of nerd history home today.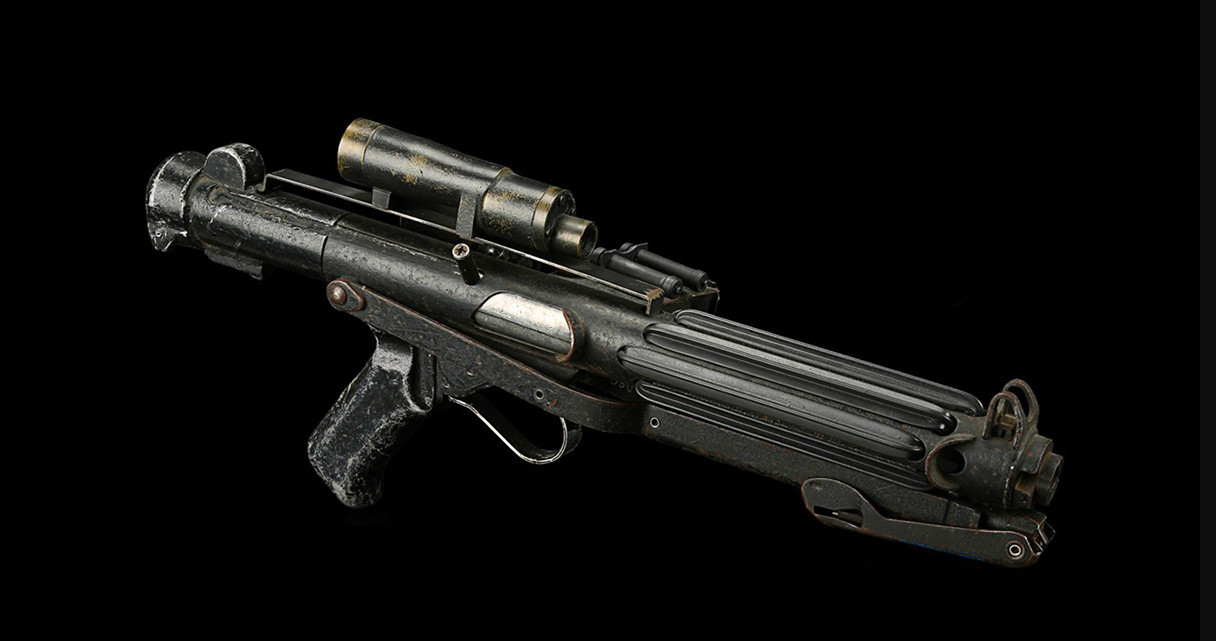 The Prop Store
This might be the blaster you're looking for. 
Seriously, though: At this point, the opportunity to own a real prop that first saw the light of day on the set of Star Wars: A New Hope in 1977 is the opportunity to own a piece of cinematic history—and the price of the Stormtrooper blaster on sale at The Prop Store reflects that.
Sure, it's a bespoke toy gun, but what a toy. Here's part of The Prop Store's listing, to help underscore why it's worth a look:
E-11 blaster rifles were used by stormtroopers as they hunted the missing droids carrying the Death Star plans and battled the Rebels on the Death Star. These instantly recognisable blasters were specifically fabricated for the first Star Wars film by renowned armourers Bapty, who also created weapons for The Empire Strikes Back.

Finished in black paint, the blaster comprises a Sterling body tube containing a central wooden dowel barrel and custom aluminium components, which replace the receiver, magazine well, stock, pistol grip and trigger guard.A large number of the weapons were ultimately returned to Bapty after A New Hope wrapped.

When rediscovered many years later in the Bapty armoury, the weapon had been stripped of various parts, and has subsequently been carefully restored by The Prop Store. The restored pieces include a resin M38 scope, a steel scope rail made to the exact same dimensions as original scopes found at Bapty, plastic "T-track" strips along the barrel, magazine cylinders and a Hengstler counter box adhered to one side. The blaster displays signs of production use and age, including minor corrosion, paint wear and marks, notably on the grip.
The prop is made from metal, resin, and plastic. So the fact is, it might not last should the kids get a hold of it. But it shouldn't be out, anyway—it should be in a display case.
Want to complete that memorabilia home Star Wars museum or display case? Get on it while you still can, for $46,429 or £35995: The Prop Store.