How Pamela Anderson's Boobs Scandalized The Original 'Baywatch' Set
Nicole Eggert even got implants to keep up with Anderson's assets.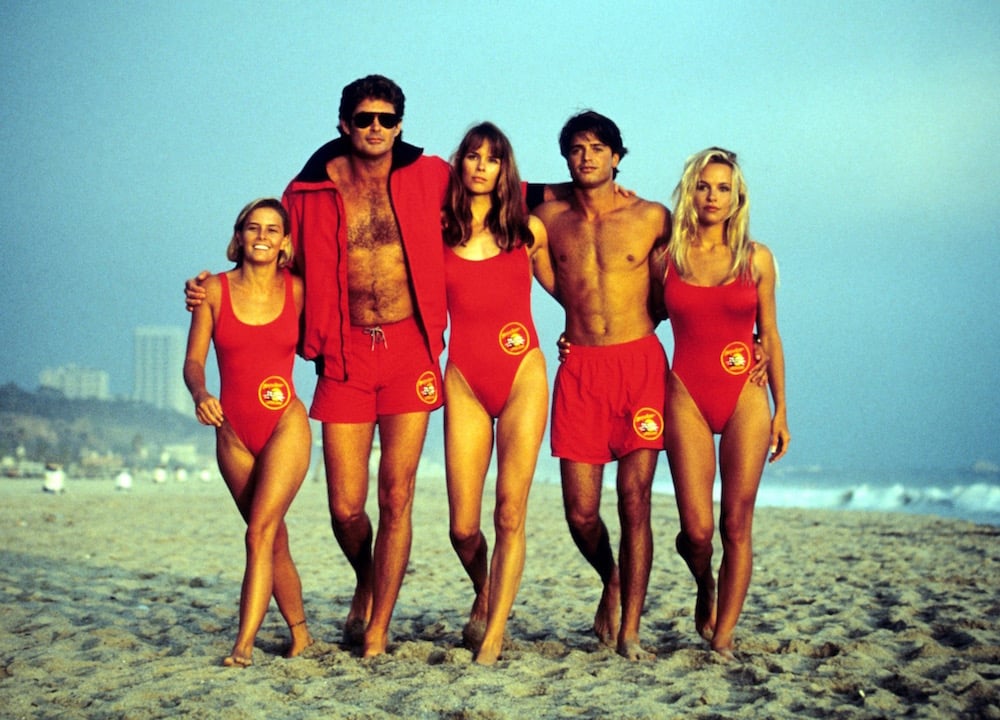 The set of Baywatch wasn't all a skin-tight, red swimsuit-clad, slow-motion jog on the beach. 
The iconically cheesy '90s lifeguard series was fraught with plenty of behind-the-scenes drama, much of it caused by the show's breakout star–Pamela Anderson's breasts.
Producer Michael Berk tells The Hollywood Reporter that David Hasselhoff was the first to take issue with Pam's busty pin-up figure. 
"David said, 'I don't want a girl that's been in Playboy," Berk said of Pamela joining the cast in Season 2 as C.J. Parker. "He said, 'Children watch this show.'"
"She had these enormous breasts," Berk continued. "David thought he would be upstaged by everyone looking at her breasts. Which is what happened."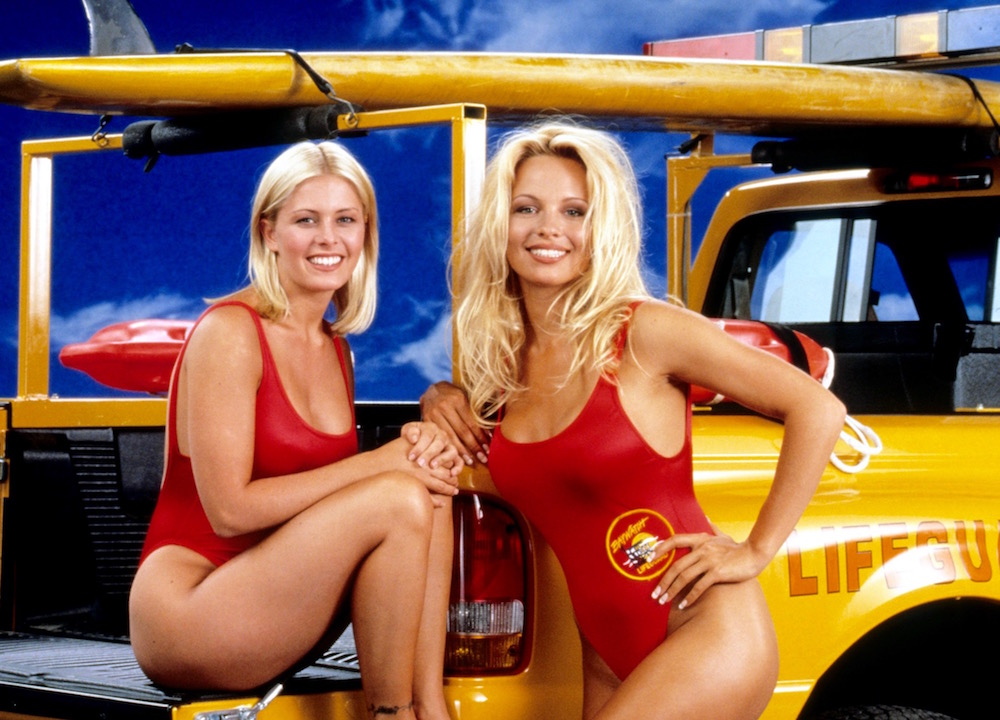 C.J.'s DDs weren't just a hassle for the Hoff. Co-star Nicole Eggert reportedly felt pressured to get equally impressive implants. 
"There was a holiday weekend and for a couple of days [Nicole] called in sick afterward. Then she showed up back on the set having gotten a boob job," director Douglas Schwartz recalled of the filming of Season 7.
"She had a beautiful athletic body but didn't have big boobs at all. Maybe she was feeling a little bit of pressure," Schwartz said.
Let's hope the upcoming Baywatch movie reboot's Summer Quinn and C. J. Parker (played by Alexandra Daddario and Kelly Rohrbach, respectively) are getting along.
If anything, buff co-stars Dwayne 'The Rock' Johnson and Zac Efron might be the the ones duking it out over cup size this time around.
https://www.instagram.com/p/BCG1uPQoh1v