Watch Anthony Bourdain Toast 10th Season of 'Parts Unknown' in Globe-Trotting New Trailer
"It's the strangest, wildest, and most creative season yet."
Anthony Bourdain has scoured the tastiest corners of the earth on Parts Unknown since the hit show premiered in 2013, and even he has a hard time wrapping his mind around it. 
"Ten seasons on CNN," he says, "how the fuck did that happen?" 
The Ramones' "Blitzkrieg Bop" provides a riveting soundtrack to our first look at what Bourdain says will be "the strangest, wildest, most creative season yet."
Eater has all the lip-smacking details: 
In this new batch of episodes, Tony will eat street food in Singapore, milk cows with Eric Ripert in the French Alps, attend a pig roast in Pittsburgh, and visit Fela Kuti's family in Lagos.

This season's journey will also include a 10-hour train ride through Sri Lanka, dinner with Francis Ford Coppola in Southern Italy, a hangout session with Mark Lanegan in Seattle, and a crab feast in Puerto Rico.  
Considering the adventurous chef recently told Maxim that his favorite city on earth is Tokyo, we're surprised this latest run doesn't include any Japanese stops. Then again, Parts Unknown is all about exploring the unfamiliar. 
The constant travel and drastic changes in diet surely takes a toll on Bourdain, but he's got a secret elixir to cope help him cope with the stress. 
"Alcohol."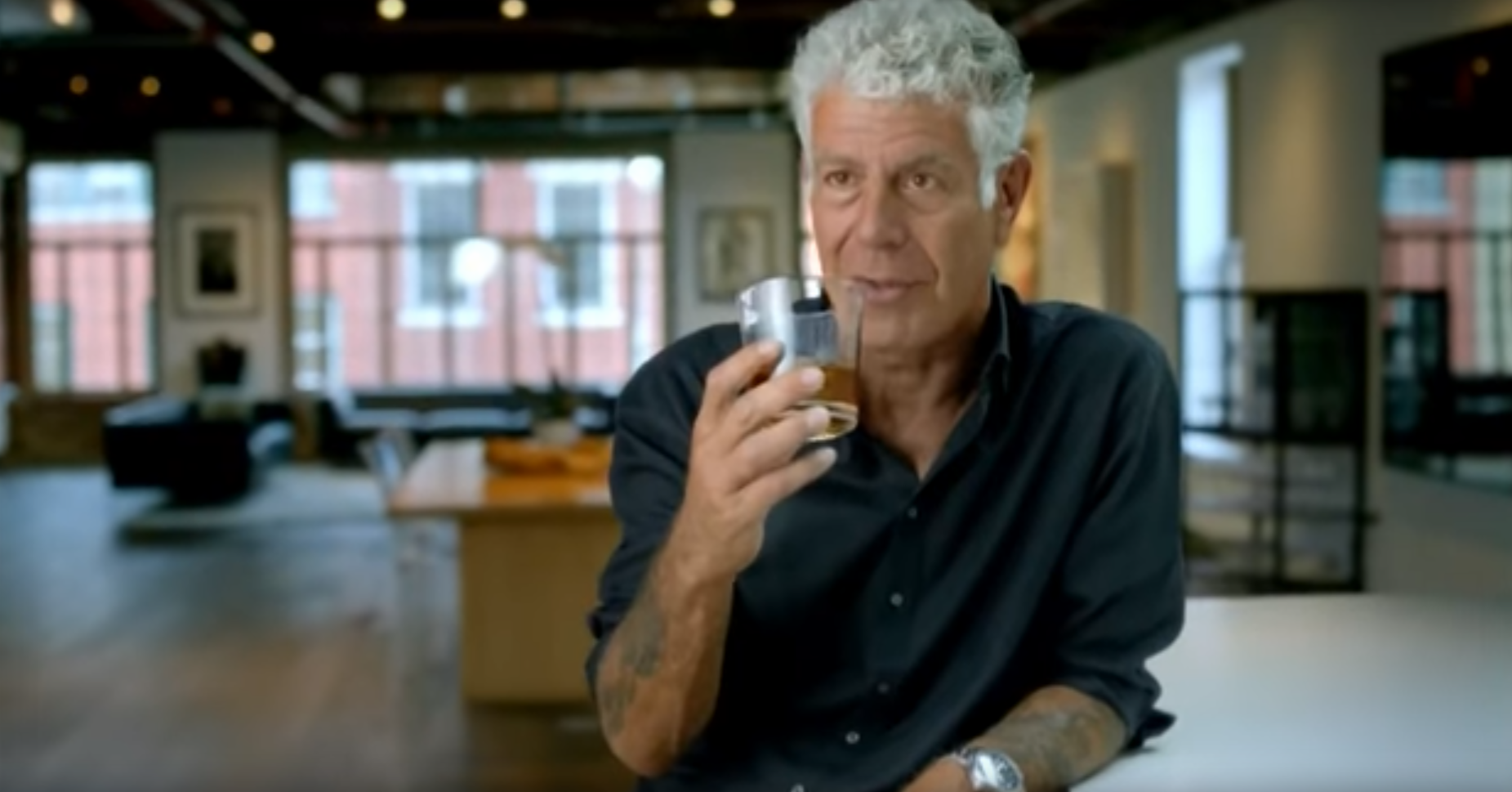 Season 10 of Parts Unknown kicks off on October 1 at 9 p.m. ET/PT in Singapore, and a special "Prime Cuts" look back at the first nine seasons will air an hour before the premiere on CNN.