Watch This Incredible Interception By the Arizona Cardinals' Patrick Peterson
Best catch of the season so far.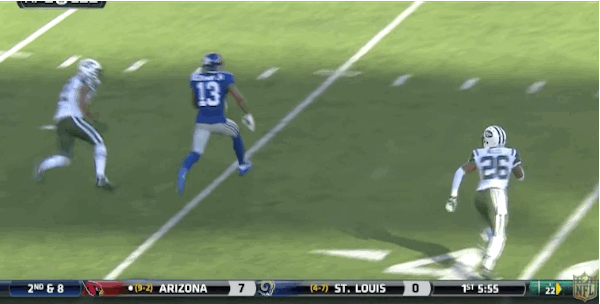 The Buffalo Bills were 10 up on the Arizona Cardinals Sunday when Cardinals cornerback Patrick Peterson pulled off a one-handed interception so mind-boggling it looked like a magic trick. 
As the NFL tweeted, it was an astonishing catch from any angle.
Naturally, Bills QB Tyrod Taylor seemed doubtful Peterson was in-bounds when he snagged the ball, but he clearly was—and based on Peterson's glee, he knew it. 
By the third quarter the Bills were winning 30-7, but no matter the games' outcome, Patrick Peterson won the day. 
We're pretty sure Odell Beckham, Jr. will approve.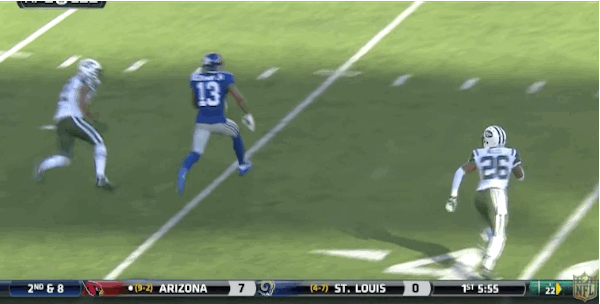 h/t BroBible