'Peaky Blinders' Creator Reveals New Details About Season 5
Check out the latest plot twists of the beloved British gangster series…
Netflix
The next season of Peaky Blinders is set to start shooting this fall ahead of a yet-to-be announced 2019 premiere date. Fortunately for fans of the hit show, creator Steven Knight quenched the thirst for new details in a recent interview with Birmingham Mail. 
The show runner of everyone's favorite old-timey gangster series revealed that global economic depression and burgeoning fascist regimes will have a major impact on the Birmingham, England-bred crime family as they transition from the roaring 20s into the next decade.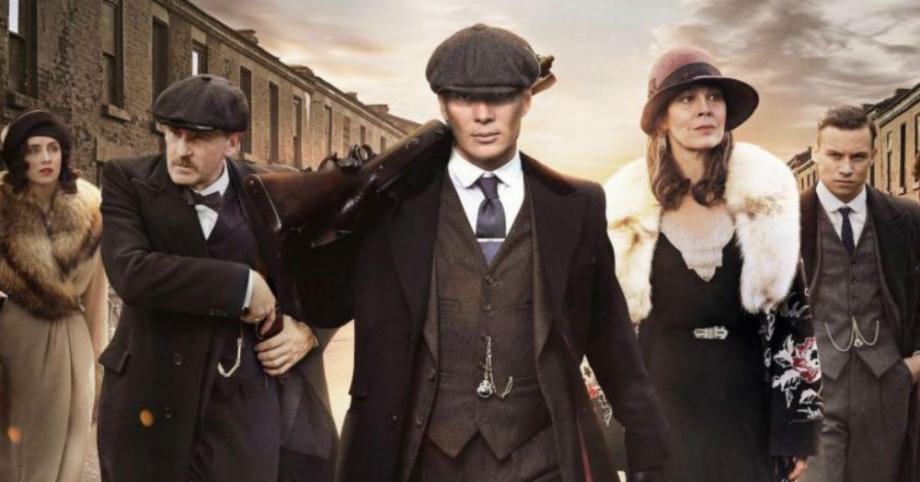 "We are going into the 30s now. There is so much stuff happening, so why not finish the job? The depression and the rise of fascism form part of the storyline."

"It is setting those things up. In the 30s across Europe and Britain there was the rise of fascism."
Knight stayed tight-lipped on just about every other detail. When asked if fan favorite Alfie Solomons (Tom Hardy) really died after being out-dueled by Thomas Shelby (Cillian Murphy) in the season 4 finale, he offered an annoyingly vague one-word answer. 
"Pass." 
We know what you're thinking: Could Alfie come back for season 5? After all, Paul Anderson—who plays eldest brother Arthur Shelby— previously told Digital Spy that Hardy wasn't ready to leave the Peaky Blinders world.
"I didn't know that was coming," Anderson told Digital Spy. "We were unsure… there was a whole thing about whether or not Alfie would live or die, or get shot or not. It was up for debate and discussion."

"I know that Tom didn't want to go. So there was this whole thing."

Anderson also shared his thoughts on the potential fate of a politically active Arthur in another interview with Metro. 
'Arthur's not gonna be a politician. He's got political ties now, let's put it that way. But you won't see him at no rallies or in Parliament." 

"There's always that sort of doubt and uncertainty over whether they'll kill me off because of who I play and the way he conducts himself. There's certainly justification for somebody to take revenge on Arthur, so I'm always thinking maybe they'll kill me this season."

"But you do get told before you start shooting. I do remember reading the scene where Arthur is strangled and you think he's dead. 'When I read that no one told me whether I was dead or not. I read it and I didn't reappear for another 20 pages so I was like, 'they've killed Arthur – I wish someone would have told me!'"
With all that talk of death, it's comforting to know that there's one character Knight all but guaranteed won't be killed off in his interview with Birmingham Mail: Thomas Shelby. 
"I would think about it—we are bringing through the new generation—but I don't contemplate it," he said. 
That's a relief. Where would the Blinders be without their cunningly lethal leader?