'Peaky Blinders' Season 5 Details Have Been Released, Here's Everything We Know So Far
Big news about the bloody British gangster drama's next season.
BBC
Peaky Blinders fans have to wait until 2019 for the the return of the Shelby crime family's bullet-riddled saga on Netflix, but some new developments have leaked about the British gangland drama's Season 5 plotline.
For starters, Deadline reports that director Anthony Byrne will helm all six episodes of season 5. 
Two of Byrne's recent projects have yet to be released. He directed a three-part drama for ITV entitled Butterfly and co-wrote British thriller In Darkness starring Emily Ratajkowski with Game of Thrones actress Natalie Dormer. Both are due out later this year.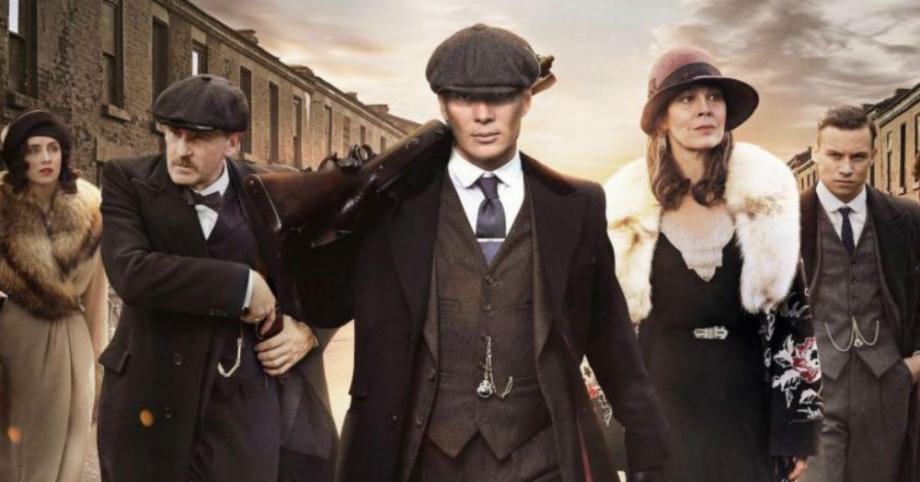 With regards to Peaky Blinders, Byrne has a breadth of creative options to work with. Thomas Shelby is now elected to political office, so some are wondering if the family may finally give up its criminal pursuits.  
Paul Anderson, who plays Arthur Shelby, told Metro that's definitely not going to happen:  
'Arthur's not gonna be a politician. He's got political ties now, let's put it that way. But you won't see him at no rallies or in Parliament." 
"So we'll all have more cover, we'll have more opportunity, and more protection. And by protection I mean by society and the police and so on," he added.

"We'll be able to get away with things under the guise of, 'we're politicians, we're respectable.' But we'll be able to manipulate things more. Arthur will be even more Arthur. So it will be a lot of fun."
As to whether Arthur will get killed off in season 5, he also had some thoughts:
"There's always that sort of doubt and uncertainty over whether they'll kill me off because of who I play and the way he conducts himself. There's certainly justification for somebody to take revenge on Arthur, so I'm always thinking maybe they'll kill me this season."
"But you do get told before you start shooting. I do remember reading the scene where Arthur is strangled and you think he's dead. 'When I read that no one told me whether I was dead or not. I read it and I didn't reappear for another 20 pages so I was like, 'they've killed Arthur – I wish someone would have told me!'"
The departure of two scene-stealing characters also leaves large openings to fill in the cast (spoilers ahead!).
Adrien Brody's Luca Changretta, the Vito Corleone-esque mafioso who organized vengeful attacks on the Shelbys throughout season 4, met his maker in the finale. 
Fan favorite Alfie Solomons, played by the great Tom Hardy, was also shot and killed by Thomas Shelby in the season 4 finale. And according to a major cast member, the actor wasn't ready to leave the series. 
"I didn't know that was coming," Paul Anderson told Digital Spy. "We were unsure… there was a whole thing about whether or not Alfie would live or die, or get shot or not. It was up for debate and discussion.
"I know that Tom didn't want to go. So there was this whole thing."
At this point, there's no telling what showrunners have in store for the baddest family ever to walk the streets of Birmingham. 
h/t: Lad Bible