Pete Davidson Debuts Tattoo Apparently Dedicated To Kim Kardashian And Her Kids
Photos seemingly show that Davidson got Kardashian and Kanye's kids' initials inked on his collarbone.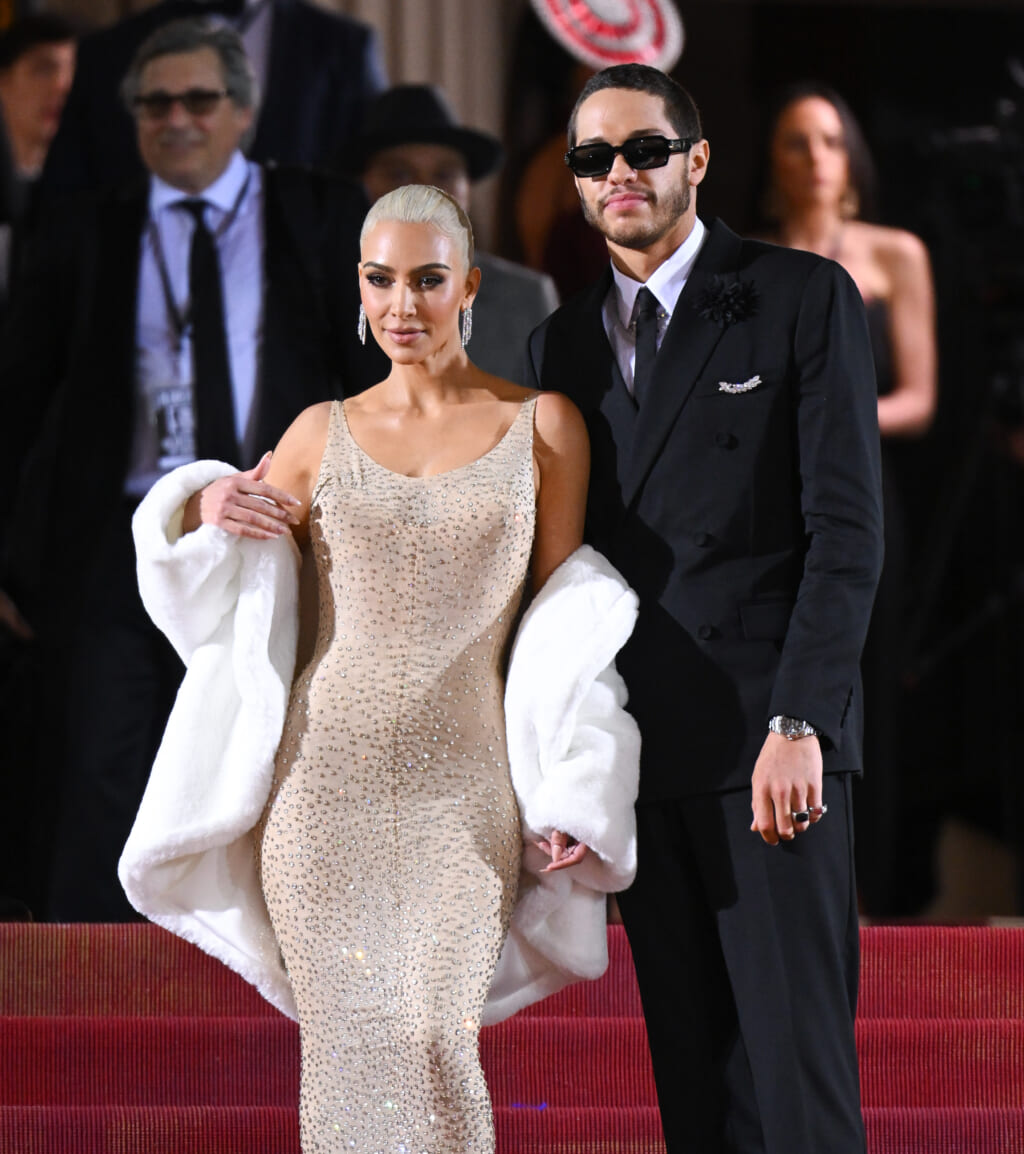 Kim Kardashian and her kids will always have a place in boyfriend Pete Davidson's heart…and on his neck.
The Saturday Night Live comedian appears to have the letters "KNSCP" tattooed on his collarbone in new paparazzi photos that are making the rounds. Fans are suggesting it's an acronym dedicated to Kardashian's family—"K" may stand for Kim, while the other four letters presumably honor the children she shares with ex-husband Kanye West: North, Saint, Chicago, and Psalm.
Many Twitter users found Davidson's tat to be a little much, given that he and Kardashian have been dating for less than a year.
"Pete Davidson is weird af for this," one wrote. "Kim shouldn't even be happy about this."
"I met pete davidson one time in the streets of hollywood and later that day he got a tattoo of my twitter handle on his chest," another joked.
A third defended Davidson in Instagram comments, writing, "He tattoos his body like others scrapbook. It's the memories of his life. I don't think it's weird at all for someone into tattoos."
It isn't the first time Davidson's gotten ink in honor of Kardashian. People reports that the 41-year-old reality show superstar revealed her 28-year-old beau has "a few" on a recent Ellen DeGeneres Show appearance, including a "branding."
"So you said the first tattoo was kind of cute. So is it your name?" DeGeneres asked.
"This one, the Kim one, isn't a tattoo. It's actually a branding," Kardashian explained before revealing her favorite.
"I think my favorite one, it says 'My Girl Is A Lawyer,' and that one's really cute." Kardashian has been studying law and recently passed California's "baby bar" exam after multiple attempts.
Earlier on in the interview, she opened up about finding her "happiness" with Davidson.
"I think it's just in life, like no matter what it is, I just think I encourage my friends and the people that I love just to be happy. And I went for it," she said. "I was like, 'You know what, I'm in my 40s like f— it, just go for it. Find your happiness.' I went for it and I took my time. I found it and it feels so good. I want to hold on to that forever."