Is Peyton Manning Part of a Secret Doping Ring?
A new investigation alleges that the quarterback and other pro athletes regularly received human growth hormone.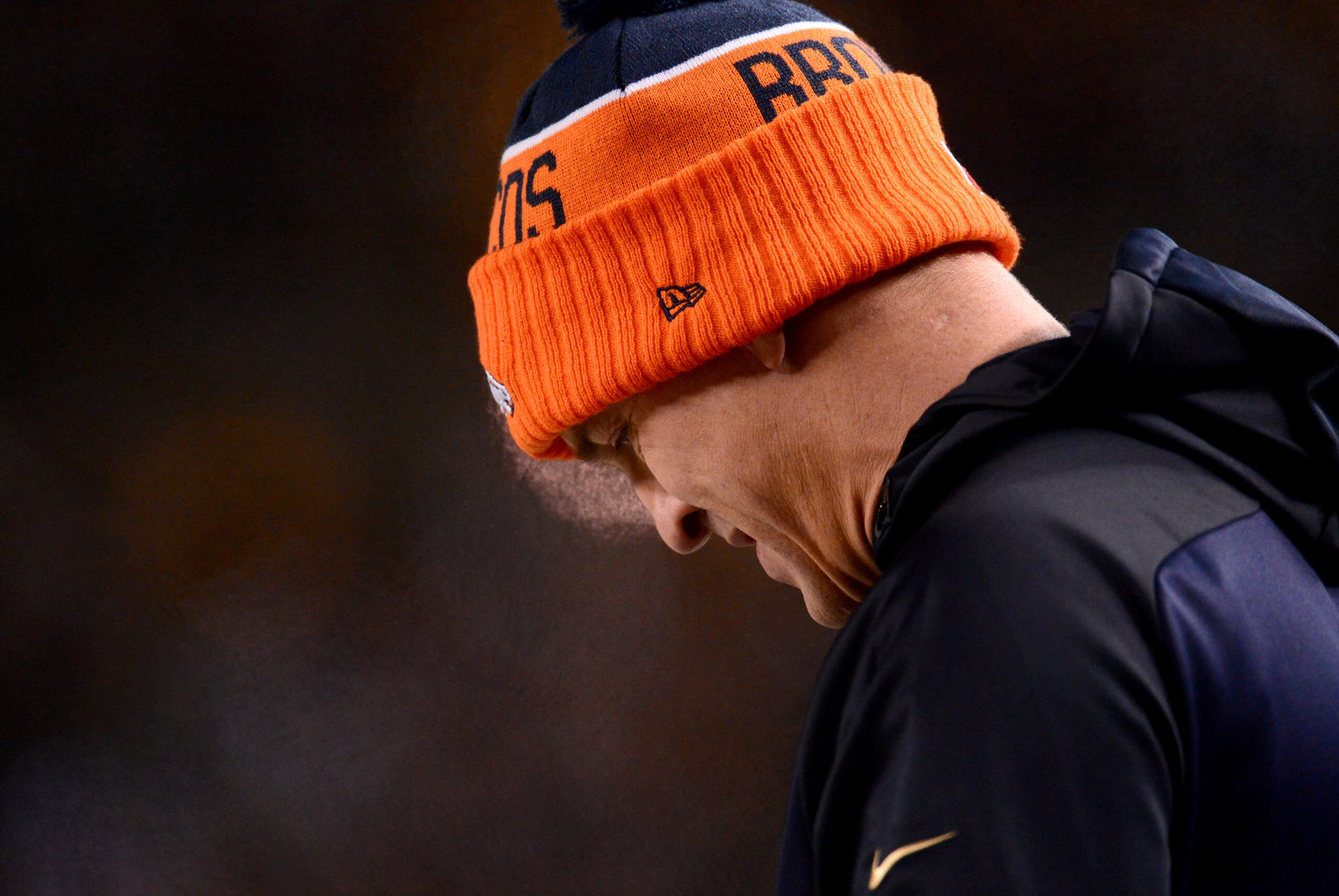 Denver Broncos quarterback Peyton Manning is one of several major athletes who reportedly received human growth hormone (HGH), the performance-enhancing drug banned by the NFL, through a secret doping ring at a Texas clinic, an explosive new documentary from Al Jazeera alleges.
The documentary, titled "The Dark Side: Secrets of the Sports Dopers," is the result of a months-long investigation in which British hurdler Liam Collins went "undercover" for the network to examine and expose the ubiquity of performance-enhancing drugs in major sports around the world. Other American athletes fingered by Collins in his investigation include the Green Bay Packers' Mike Neal and Julius Peppers, Pittsburgh Steelers' James Harrison, and the Philadelphia Phillies' Ryan Howard, among others.
Here's the part that concerns Manning, per the Huffington Post:
As part of the investigation, Collins connected with Charlie Sly, a pharmacist based in Austin, Texas, who worked at the Guyer Institute, the Indiana-based anti-aging clinic, in 2011.

Manning missed the 2011 season, when he was a member of the Indianapolis Colts, after undergoing neck surgery. In the documentary, Sly tells Collins, who is taking secret video of his interactions, that he was "part of a medical team that helped [Manning] recover" from the surgery. Sly alleges that the clinic mailed growth hormone and other drugs to Manning's wife, Ashley Manning, so that the quarterback's name was never attached to them.

"All the time we would be sending Ashley Manning drugs," Sly says in the video. "Like growth hormone, all the time, everywhere, Florida. And it would never be under Peyton's name, it would always be under her name."
The credibility of this report hinges on whether or not you believe Sly, which Al Jazeera appears to. But according to the Huffington Post, Sly later "backtracked" during subsequent interviews with Al Jazeera, saying "that his claims about supplying the drugs to athletes were 'false and incorrect.' and that Collins "took advantage of him while Sly was grieving the death of his fiancée."
For his part, Manning denied the allegations. "The allegation that I would do something like that is complete garbage and is totally made up," he said in a statement. "It never happened. Never. I really can't believe somebody would put something like this on the air. Whoever said this is making stuff up." 
Sports Illustrated notes that the NFL only began testing for HGH back in October 2014, so there's no real way to prove that Manning actually used the drug back in 2011. 
You can watch the entire Al Jazeera documentary below: