The Philadelphia Flyers Burned Glenn From 'The Walking Dead' in One Savage Tweet
Eat it, Steven Yeun.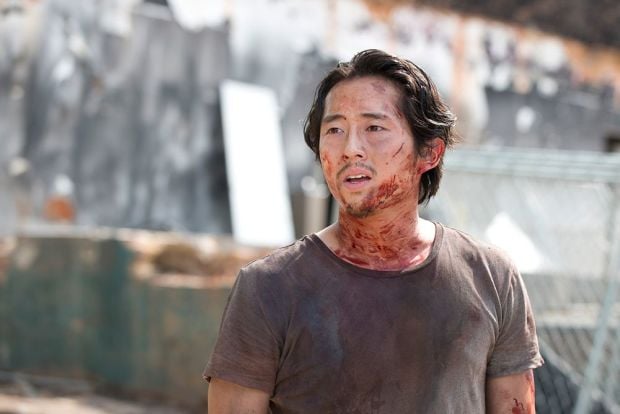 The Walking Dead season finale sent fans in a rage spiral on Sunday after the show left loyal viewers with a cliffhanger as to who dies at the hands of the vicious Negan and his barbed wire bat Lucille. Fans know that Glenn (played by Steven Yeun on AMC's post-apocalyptic drama) bites the dust in the original comic book series, but after toying with Glenn's fate during the the beginning of the season, it feels like anyone could have suffered the wrath of Negan during Sunday's finale.

The Philadelphia Flyers, however, don't give a shit about any of that. The team's vying with the Boston Bruins and Detroit Red Wings for two spots in the imminent NHL Stanley Cup Playoffs, and on Wednesday the team decided to have some fun with both Michigan native Yeun and the Walking Dead fans who are rooting for him to come out alive next season.
Ouch. Don't worry, Steven; we've got a list of burn centers right here for ya. Although in your state, they may not help: