Porsche and Lucasfilm Reveal Taycan and 911-Inspired 'Star Wars' Spaceship Design
Fight the Dark Side in style.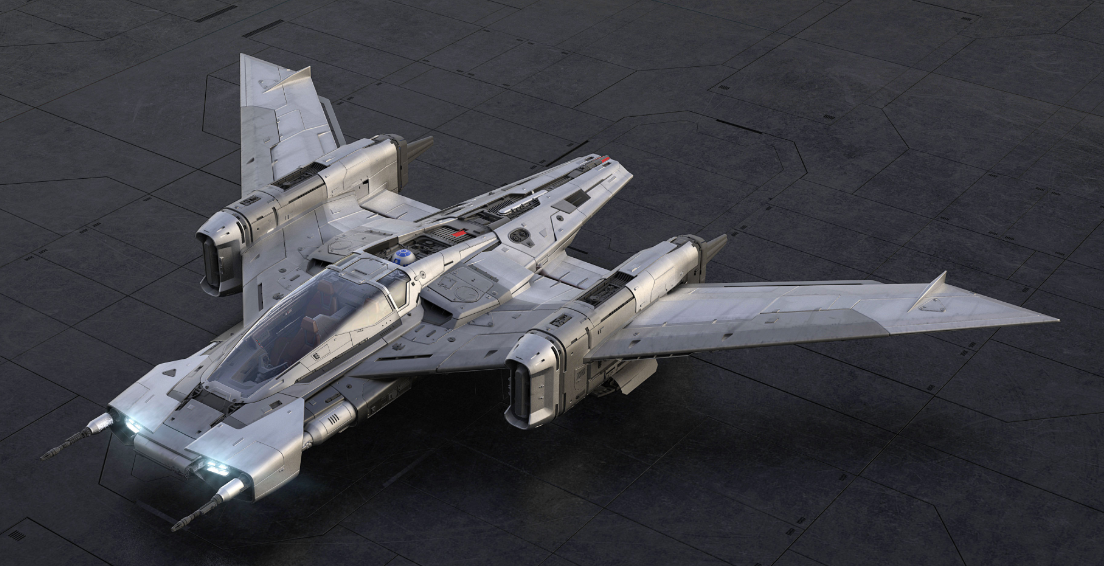 Porsche
It took two months of work between Porsche design teams in Germany and San Francisco to create one seriously kickass new Star Wars spacecraft design. It's called the Tri-Wing S-91 x Pegasus Starfighter and a five-foot-long model will be on display when Star Wars: The Rise of Skywalker premieres in L.A. next week.
You'll wish this was real and you could take a ride after watching Porsche's video about its creation.
In a release, Porsche Vice President of Style Michael Mauer says the Tri-Wing's design "is harmoniously integrated into the Star Wars film world while at the same time demonstrating clear analogies with the characteristic Porsche styling and proportions." 
Mauer also says that much of the star fighter's look echoes icons like Porsche's "911 and the Taycan."
"The very compact layout conveys dynamism and agility," according to Mauer, "lending emphasis to the Porsche design features mentioned."
Those Porsche-inspired details are beautifully integrated with the familiar Star Wars aesthetic in subtle and obvious ways. In the front, there are the inlets that dovetail with the headlights to form a unit, just like the Taycan. 
In the S-91 x's rear, the structure of the third brake light and louvres echo the 911, and the interior cockpit area is pure Porsche as well, with a pilot's position akin to the driver's posture in the Porsche 918 Spyder. Everything is a blend of style and function, with the artistic flourishes stripped away.
Porsche head of marketing Kjell Gruner revealed a certain method to this madness, saying in the press release that this "collaborative project with Star Wars goes perfectly with the launch of the Taycan." 
"The design teams have brought the differing worlds of Porsche and Star Wars together," Gruner says, "to make a very special gift for the fans of the two brands."
Speaking of the Taycan launch—in addition to the scale model of the starship, Porsche will also present the all-new model of the electric sports sedan when Star Wars: The Rise of Skywalker premieres in Los Angeles on December 16.
Skywalker will be in theaters everywhere on December 20.