Post Malone Is Postmates' Number 1 Customer After Spending $40,000 On Deliveries This Year
That's dedication.
(Photo: Getty)
Sometimes cooking is a lot of trouble and it sucks to go out, and that's when some people turn to delivery services like Postmates. Post Malone is one of those people, and he's the definition of a good customer.
TMZ reports that in the past year the rapper has ordered "nearly 3,000 items on more than 660 deliveries spanning 52 cities nationwide!!!"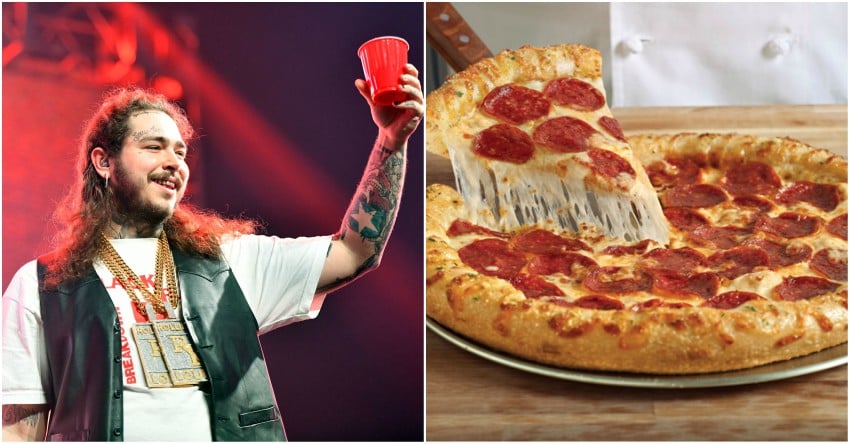 This obviously made Postmates pretty happy. They featured Malone and one of his orders on their blog, The Receipt. The following totaled $850: 
3 packs of rolling papers
6 bottles of orange juice
2 bottles of cranberry cocktail juice
4 bottles of cabernet sauvignon
2 bags of ice
2 handles of Tito's Vodka
40 solo cups.
That's a blueprint for a good time. According to TMZ, he's as thirsty as you might expect and knows how to wisely re-hydrate after the party's over: 
Fast food isn't the only thing Post can't live without … some of his favorite orders include a 12-pack of beer, 3 Champagne bottles from Ralphs and 3 bottles of grape Pedialyte. Gotta stay hydrated when you're getting wasted.
Yeah, he's not ordering Pedialyte for a toddler. 
This should alleviate any of that guilt some might feel about just hanging out in sweats and ordering everything. Order all the booze and chicken nuggets you want, Post Malone has you beat.