Post Malone Finally Explains Why He Has So Many Face Tattoos
The chart-topping rapper/singer says his numerous facial tats come "from a place of insecurity."
Post Malone's look is as distinctive as his voice, and he finally addressed one of the most notable things about his appearance: his many facial tattoos. Malone, 24, was especially open in an interview with GQ Style for their Spring-Summer issue.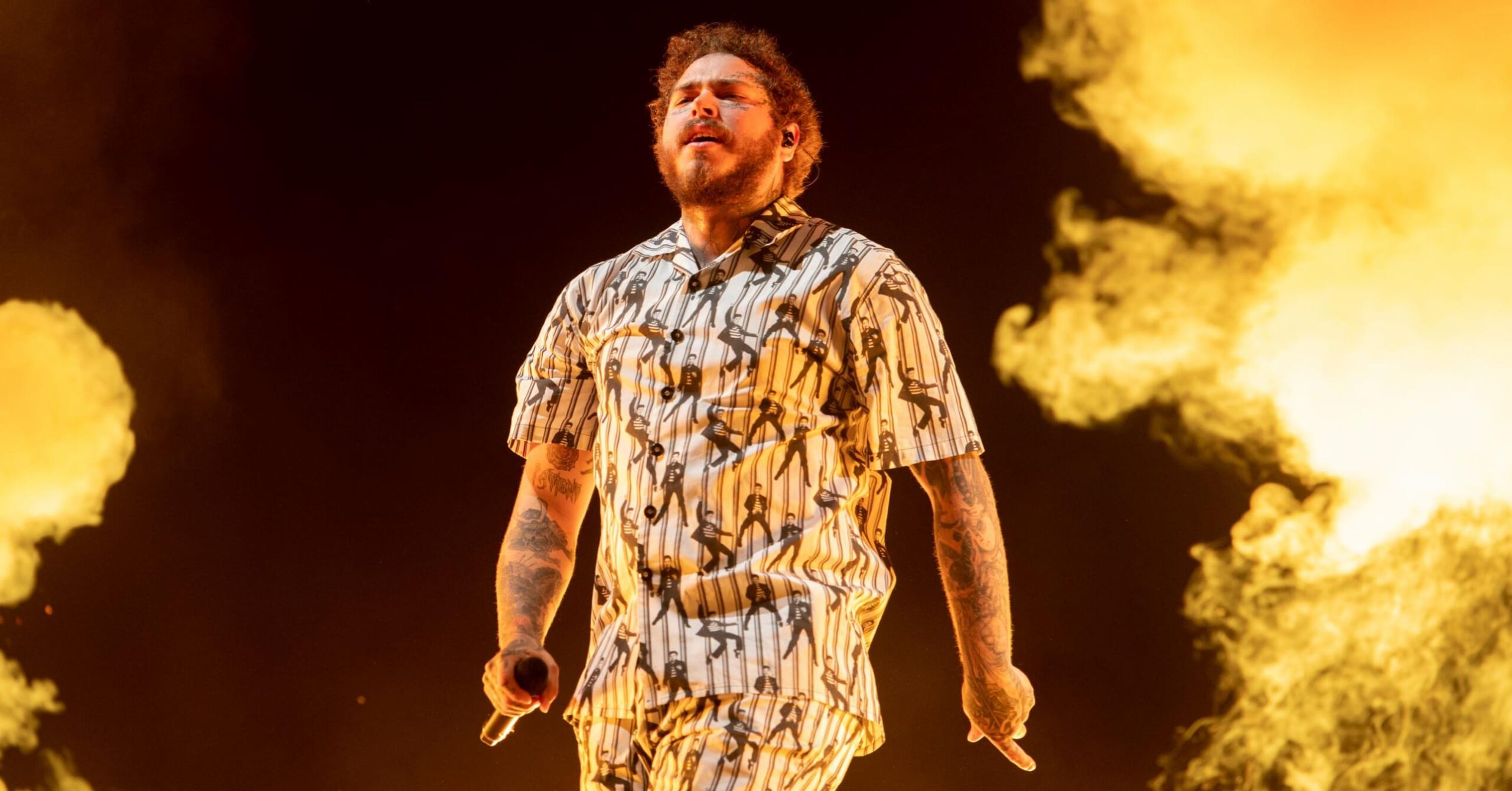 Malone, whose real name is Austin Richard Post, laid out the basic reasons he has the ink he does, which includes celebrations of grunge icon Kurt Cobain and Malone's late friend Lil Peep. His honesty was refreshing. 
"I'm a ugly-ass motherfucker," he reportedly said, so the tats likely do "come from a place of insecurity, to where I don't like how I look, so I'm going to put something cool on there so I can look at myself and say, 'You look cool, kid,' and have a modicum of self-confidence when it comes to my appearance."
Malone also has tattoos that read "Always tired," and "Stay away." He candidly addressed his mental health in the interview, and his words seemed to offer some explanation for those tats as well. "Middle school, I would cry myself to sleep every fuckin' day," he said, "High school, the same thing. I tried to drink some beers to get rid of that shit, but it just never goes away."
"I don't think that's anybody's fault," Post continued, "it has to do with something predisposed in you."
https://www.instagram.com/p/B82BqoyFn_H
He also had to confess mental health wasn't his favorite conversational subject. "It's difficult. Through my songs, I can talk about whatever I want. But sitting here, face-to-face, it's difficult."
Check out Malone's full interview—he talks musical influences, his everyday life, and his opinions on hip hop as well—here.