The Punisher Lands a Netflix Spin-Off
Jon Bernthal will reprise his role as the gun-toting vigilante.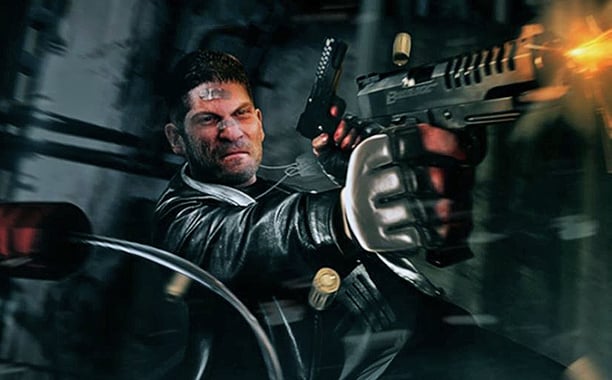 Fresh off the success of season 2, one of Daredevil's newest additions is getting his own time in the spotlight.
Frank Castle (Jon Bernthal), better known to comic book fanatics as the skull-cracking Punisher, will continue living above the law of Hell's Kitchen in his very own Netflix series with Steve Lightfoot of Hannibal fame as showrunner. 
The Punisher adds to the forever expanding line-up of Marvel series hitting the streaming airwaves, with Luke Cage and Iron Fist next on the docket before uniting New York's finest superheroes for The Defenders. 
While the official announcement for The Punisher is expected to come later today, you can check out the first image promoting the iconic character's arrival below.
h/t EW