Former Pussycat Doll Claims Pop Group Was 'Prostitution Ring'
Whoa.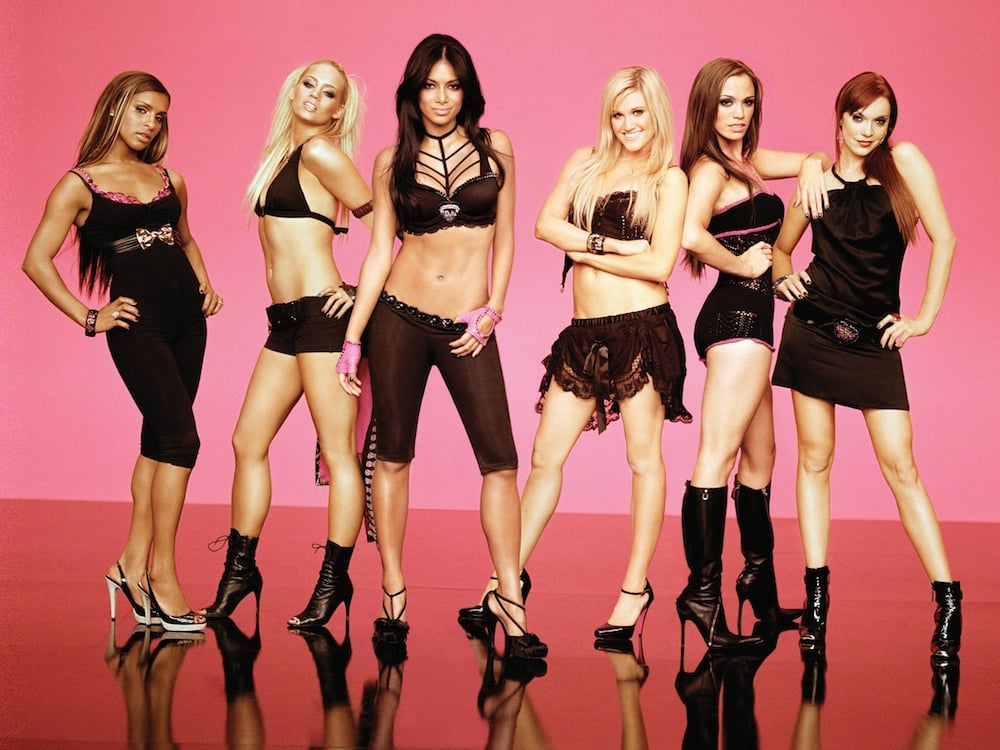 Kaya Jones, once affiliated with the fiery '00s girl pop band The Pussycat Dolls, has made some incendiary claims about the hitmakers in a series of bombshell tweets. 
Jones slammed the "Don't Cha" band led by Nicole Scherzinger as a "prostitution ring."
My truth.I wasn't in a girl group. I was in a prostitution ring.Oh & we happened to sing & be famous. While everyone who owned us made the $

— Kaya Jones (@KayaJones) October 13, 2017
How bad was it?people ask-bad enough that I walked away from my dreams,bandmates&a 13 million dollar record deal.We knew we were going to#1

— Kaya Jones (@KayaJones) October 13, 2017
Jones goes in further, alleging that whoever controlled the group pimped the girls out.
To be apart of the team you must be a team player.Meaning sleep with whoever they say.If you dont they have nothing on you to leverage

— Kaya Jones (@KayaJones) October 13, 2017
Yes I said leverage. Meaning after they turn you out or get you hooked on drugs they use it against you.Correct.Victimizing the victim again

— Kaya Jones (@KayaJones) October 13, 2017
After an outpouring of sympathy, Jones said more names may come out.
I wonder if any other victims kept a journal like I did? Oh yes I kept a journal 📓 with timelines ….

— Kaya Jones (@KayaJones) October 13, 2017
In 2004 I told hollywood executives, 2005-2006 I told press. In 2011 I spoke up again. Hope you can hear me now Media in 2017! Way to go👍🏼

— Kaya Jones (@KayaJones) October 13, 2017
Jones is one of many women speaking out about the entertainment industry following the bombshell revelations that disgraced movie mogul Harvey Weinstein is a serial sexual predator.
Angelina Jolie, Gwyneth Paltrow and Rose McGowan are among his long list of accusers.
I hope all you Hollywood elites are a little nervous tonight.Who knows maybe tomorrow your family & friends will find out who you really are

— Kaya Jones (@KayaJones) October 13, 2017
The children you messed with that survived the abuse, we are adults now.Are you ready old ones to fight?Cause you all are looking mighty old

— Kaya Jones (@KayaJones) October 13, 2017
This story may be a bit more complicated. Kaya says she left The Pussycat Dolls before "Don't Cha" made them a pop sensation in 2005.
Founder Robin Antin has since slammed Jones' account in an interview with The Blast, alleging Jones was never officially inducted as a member.
Robin Antin tells The Blast she was shocked when she heard Kaya Jones' allegations, but they are nothing more than "disgusting, ridiculous lies," and Jones is "clearly looking for her 15 minutes."

Antin is suprised Jones is even talking on behalf of The Pussycat Dolls, because she says Jones was actually just on a trial and never an official member of the group. She says Jones was just one of the many girls that auditioned for the group over the years, but ended up washing out and never became a permanent fixture.

Sources close to The Pussycat Dolls tell us the group's lawyer has been contacted and is drafting a legal letter to send to Jones warning her to stop spreading lies and damaging the brand, or face the legal consequences.
Antin also took umbrage at Jones intimating she was the "den mother from hell" and that she drove Simone Battle of her other girl group G.R.L. to suicide in 2014. 
I want the den mother from hell to confess why another 1 of her girl group girls committed suicide?Tell the public how you mentally broke us

— Kaya Jones (@KayaJones) October 13, 2017
The Blast wrote that "Antin is especially incensed that Jones would bring up former G.R.L. member Simone Battle's suicide, saying it's not just 'nasty,' but it's unfathomable and disrespectful to everyone who works towards suicide prevention and awareness."
"Antin says bringing up a suicide in such a brazen way not only scars the family, but the millions of people that loved and cared for Simone."
This one is getting ugly. The other dolls, like Nicole Scherzinger, have yet to weigh in.