Quentin Tarantino 'Star Trek' Remake May Be Director's Final Film Before He Retires
"I don't know if I'm going to do that, but that might happen."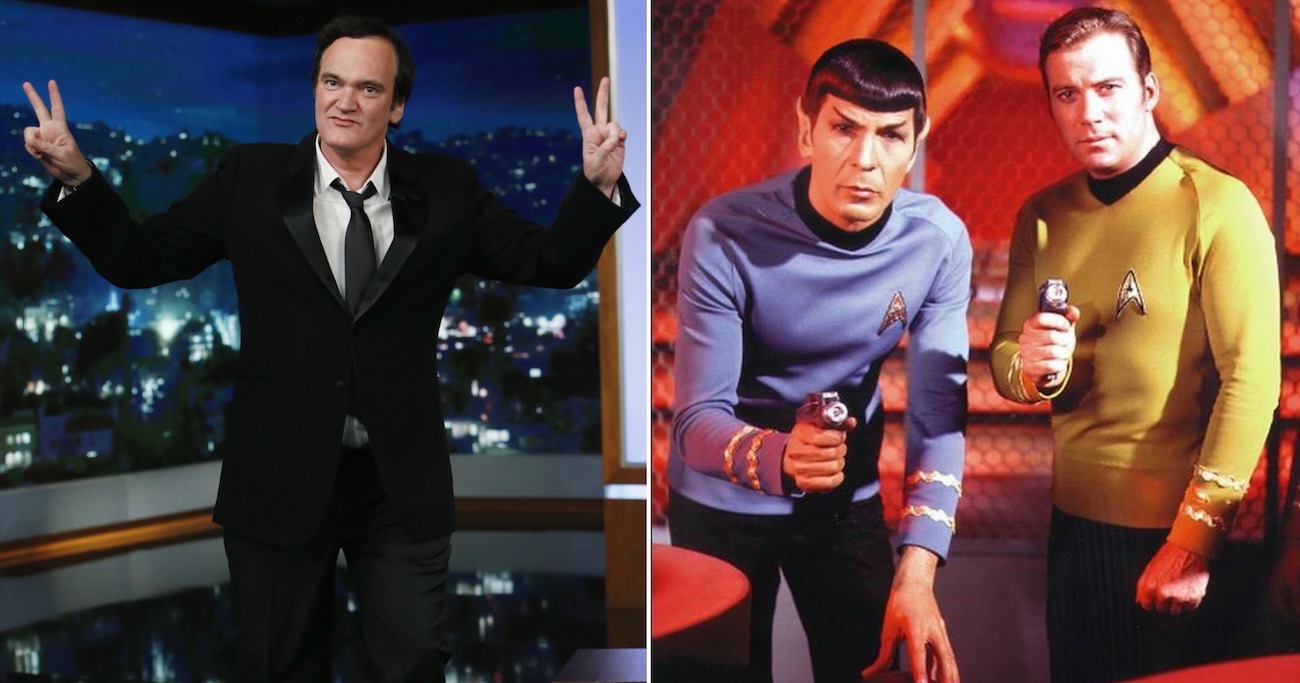 L: Getty Images R: Paramount
Is Quentin Tarantino planning to "live long and prosper" in retirement after making his buzzed-about, R-rated Star Trek remake? According to a new interview, Tarantino is considering doing just that. 
QT has long promised he would retire after making 10 movies, and his ninth film, Once Upon a Time in Hollywood, hits theaters later this month, so his final movie may be upon us. 
When asked by Cinema Blend about whether his long-rumored Star Trek script could become his 10th and final feature, Tarantino said, "I guess I do have a loophole, the idea was to throw a loophole into it. Which would be [to go], 'Uhhh, I guess Star Trek doesn't count. I can do Star Trek… but naturally I would end on an original.' 
"But the idea of doing 10 isn't to come up with a loophole. I actually think, if I was going to do Star Trek, I should commit to it. It's my last movie. There should be nothing left handed about it. I don't know if I'm going to do that, but that might happen."
Hmmm, seems like Tarantino may be leaving some wiggle room there to end his Oscar-winning career on his own terms, which should be perfectly fine with fans of his work. 
Though it's safe to say that ending your stint as a filmmaker with a Star Trek remake, does qualify, in the words of James T. Kirk, as going "where no man has gone before."