Watch New Trailers for 'Reader Player One', 'Game Night' and 'Tomb Raider'
See everything that aired during the AFC/NFC games.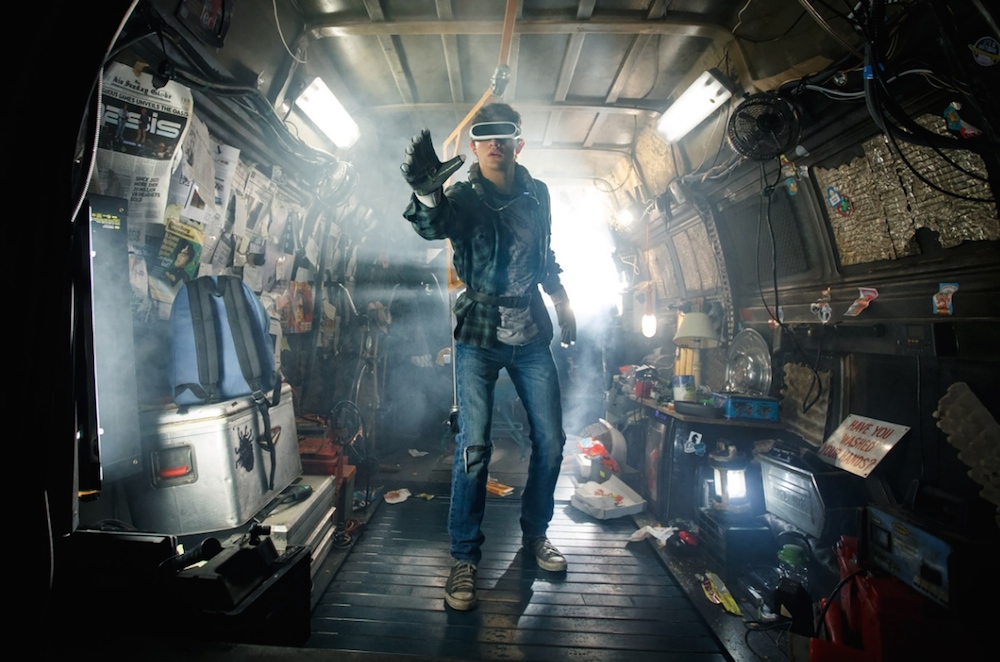 The splashiest commercials and trailers are reserved for the Super Bowl, but anyone watching Sunday's AFC/NFC Matchups caught new looks at three of 2018's most anticipated blockbuster movies.
Ready Player One, Game Night and Tomb Raider each aired two new TV spots during the games, adding to the frenzy of the Eagles and Patriots heading to the Super Bowl.
Ready Player One, from director Steven Spielberg, is based on Ernest Cline's sci-fi novel of the same name. The official synopsis promises a whole lot of gamer-geek spectacle:
The film is set in 2045, with the world on the brink of chaos and collapse. But the people have found salvation in the OASIS, an expansive virtual reality universe created by the brilliant and eccentric James Halliday (Mark Rylance). When Halliday dies, he leaves his immense fortune to the first person to find a digital Easter egg he has hidden somewhere in the OASIS, sparking a contest that grips the entire world. When an unlikely young hero named Wade Watts (Tye Sheridan) decides to join the contest, he is hurled into a breakneck, reality-bending treasure hunt through a fantastical universe of mystery, discovery and danger.
Game Night, starring Jason Bateman and Rachel McAdams, is the latest slapstick comedy about fuddy-duddy suburban parents getting caught up in crazy hijinks (á la Date Night, Keeping Up with the Joneses and so on). But it actually looks great. Here's the rundown:
Bateman and McAdams star as Max and Annie, whose weekly couples game night gets kicked up a notch when Max's charismatic brother, Brooks (Chandler), arranges a murder mystery party, complete with fake thugs and faux federal agents. So when Brooks gets kidnapped, it's all part of the game…right? But as the six uber-competitive gamers set out to solve the case and win, they begin to discover that neither this "game"—nor Brooks—are what they seem to be. Over the course of one chaotic night, the friends find themselves increasingly in over their heads as each twist leads to another unexpected turn. With no rules, no points, and no idea who all the players are, this could turn out to be the most fun they've ever had…or game over.
Tomb Raider, meanwhile, is fuckin' Tomb Raider. You already know the context we are sure, but it is still a thrill to see how far Swedish actress Alicia Vikander has pushed herself to succeed Angelina Jolie as Lara Croft.
"Lara Croft, the fiercely independent daughter of a missing adventurer, must push herself beyond her limits when she finds herself on the island where her father disappeared," an official synopsis from Warner Bros. reads.
It will be a banner year for badass blockbusters. This better get audiences back into the theaters.