Watch: Ricky Gervais Plays Fast & Loose With Journalism Ethics in 'Special Correspondents' Trailer
You might trust the media even less after watching this Netflix teaser.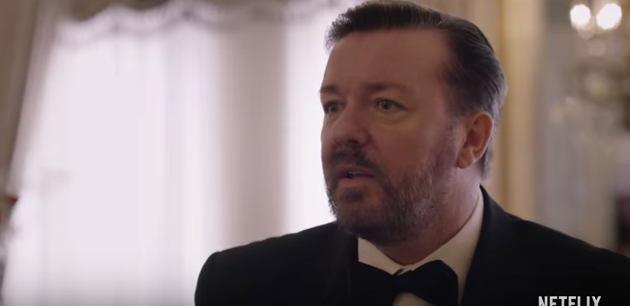 It's hard to keep up with all of the new original content coming to Netflix in the coming months, but Special Correspondents certainly stands out from the pack. 
Ricky Gervais and Eric Bana play a pair of radio journalists who cover a big story in Ecuador — or rather, pretend to. For reasons not fully explained in the trailer, the reporters are pretending to be on the front lines while actually "reporting" from a hidden office above a Spanish restaurant in Queens.
Vera Farmiga co-stars as Gervais' character's opportunistic wife; the cast also includes Kelly Macdonald (Boardwalk Empire), Kevin Pollak, America Ferrera, Raúl Castillo (Looking), and Benjamin Bratt. How could we not be on board? 
Special Correspondents debuts on Netflix on April 29.