Rob Gronkowski Joins Instagram With the Most Rob Gronkowski Video Ever
How have survived so long without this?

Gronk's Instagram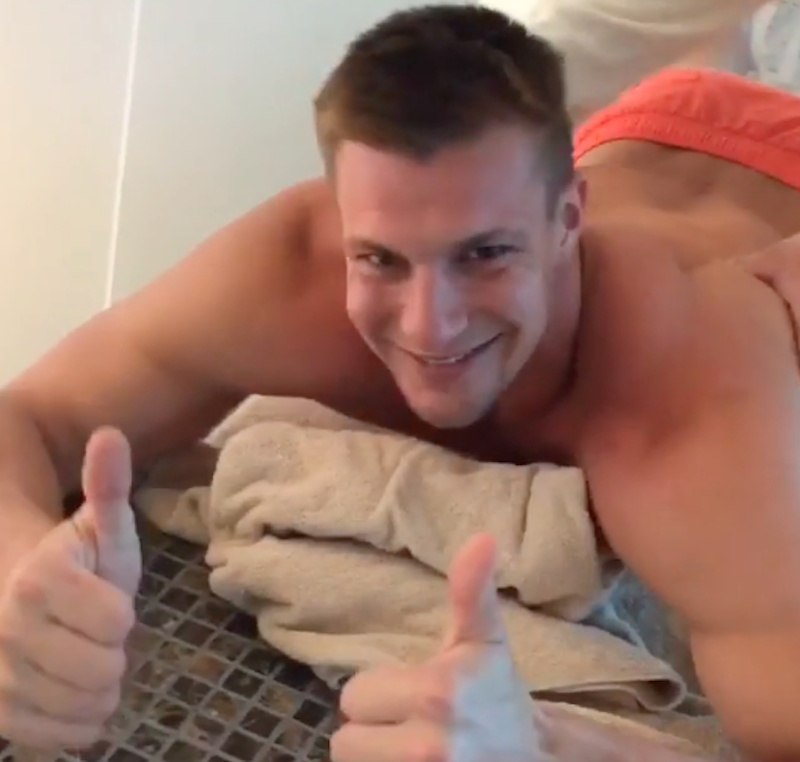 One of the great injustices of our time was corrected on Tuesday afternoon when Rob Gronkowski filled a gaping void in our ability to see him shirtless and joined Instagram.

The NFL's biggest clown posted a video of his exploits from the off-season that shows him working out, partying and getting a hair cut. These are things we've always known Gronk did. Finally, we can see him do them.
" tml-render-layout="inline
You'll note that Gronk opens his first IG video by gleefully going down a toddler-sized slide. If ever there was a more appropriate piece of imagery to represent the id of this 6'6″, 265-pound man, I can't imagine what it is.