Rob Lowe Needs a Personal Assistant, and the Job Application Is Absolutely Bonkers
What in the actual f*ck?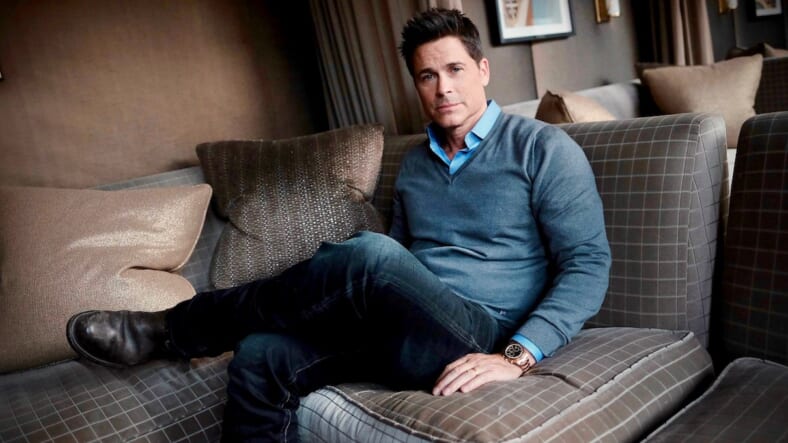 Rob Lowe recently put out a job listing for a personal assistant, and it sheds some light on all the maintenance and resources that go into keeping the eternally handsome actor operating at peak capacity.
Per our friends at TMZ, it's a surprisingly plum gig with an annual salary of $70,000, benefits and round-the-clock proximity to The West Wing and Parks and Recreation star. Still, abandon all hope for a personal life and/or sanity, ye who apply. 
The truly deranged job description calls for the following:
Never assume anything
Ensure the CLIENT [Rob] is fed and has coffee throughout the day
Schedule haircuts every episode for the CLIENT
Ensure that the CLIENT HAS A DINNER PLAN IF ARRIVING HOME LATER THAN 8 PM in the evening
Make sure you let Estate staff know if the CLIENT wants a Jacuzzi turned on or a massage ordered for his arrival
Willing to travel on location as requested and serve as the CLIENT'S body man
Able to lift up to 25 pounds as required to support THE CLIENT
It is unclear why an assistant must be able to lift 25 pounds. Rob Lowe, aka "THE CLIENT," is likely in the 160-170 pound rage, for the record.
Curiously missing from the listing are the usual workplace hazards, such as getting doused with spray tan or placating Rob when he's run out of his favorite gummy vitamins from the Vitamin Shoppe.
Also, assistants must be at the beck and call of Rob's various alter egos.
https://www.youtube.com/watch?v=wl2uDi6Zju8
TMZ has since received word from Team Rob that "the description doesn't match any pertaining to employment with him." 
So it was probably all a big mistake… made by Rob's assistant, who has probably since been fired.