Robert Pattinson Is Set To Replace Ben Affleck as the Next Batman
"It's pretty much a done deal."
(Photo: DC/Warner Bros/Getty)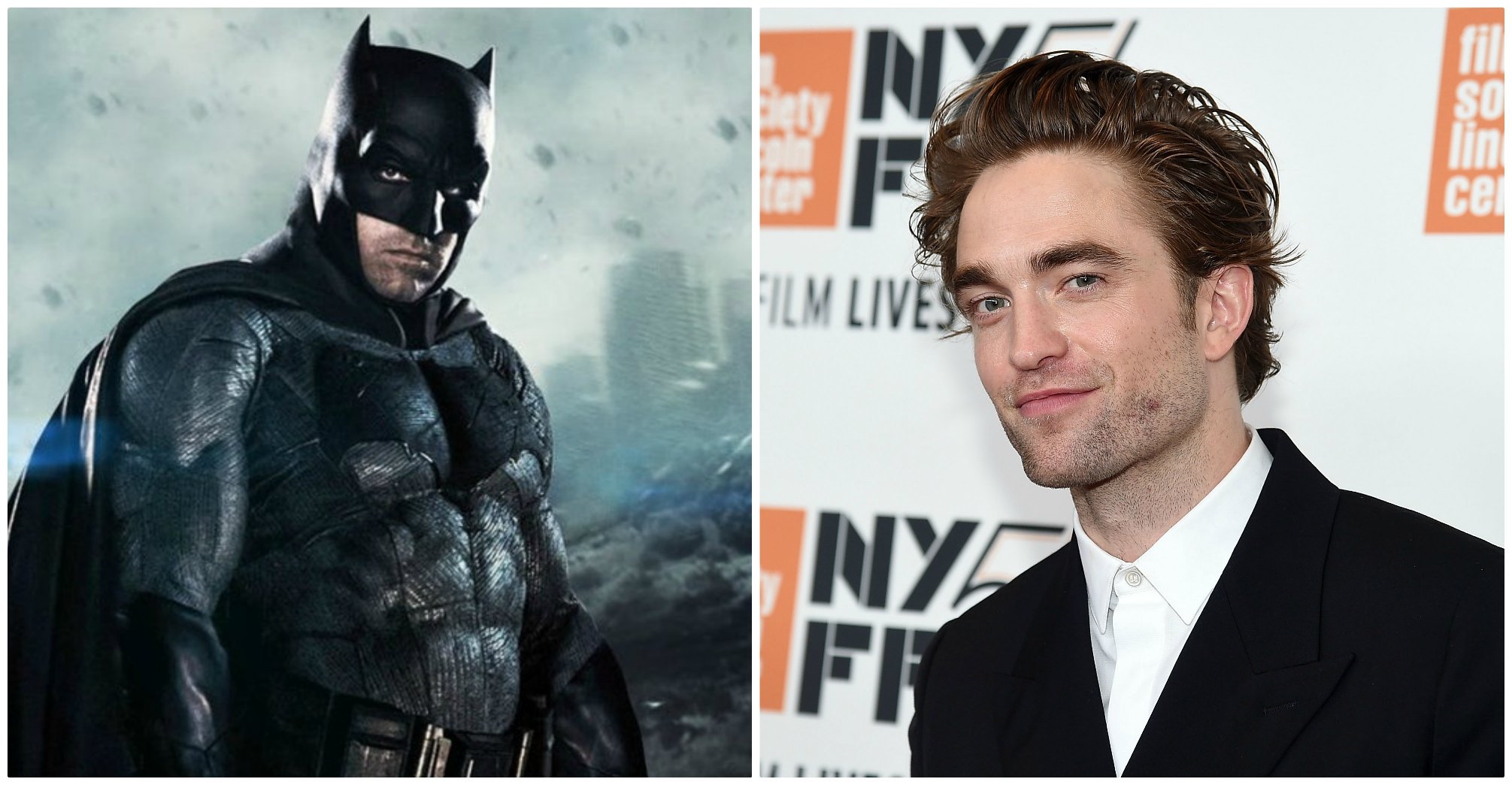 The iconic role of "The Batman" in the upcoming Warner Bros/DC film of the same name was up for grabs after Ben Affleck, who played the part three times before, officially dropped out of the movie earlier this year.
Variety dropped a bombshell report on Thursday night that former Twilight star Robert Pattinson is in the final negotiations to star as Bruce Wayne in The Batman. But according to Deadline, it's not official just yet as Tolkien actor Nicholas Hoult is also still in the running for the coveted role.
Still, Pattinson is reportedly the top choice to play Batman and the deal is expected to be locked down soon. "It's pretty much a done deal," a source told US Weekly.
Originally Affleck was supposed to star in and direct the movie, but now the project has been taken over by Reeves, who directed the last two Planet of the Apes.
"I tried to direct a version of it and worked with a really good screenwriter, but just couldn't come up with a version, I couldn't crack it," Affleck said on Jimmy Kimmel Live back in February about dropping out of the movie. 
"So I thought it was time to let someone else take a shot at it. They got some really good people, so I'm excited."
There's no official start date for production but will reportedly begin filming in late 2019 or early 2020, and is slated to hit theaters June 25, 2021.