Robin Wright Is Expected to Join the 'Blade Runner 2' Cast
More Robin Wright! More Robin Wright!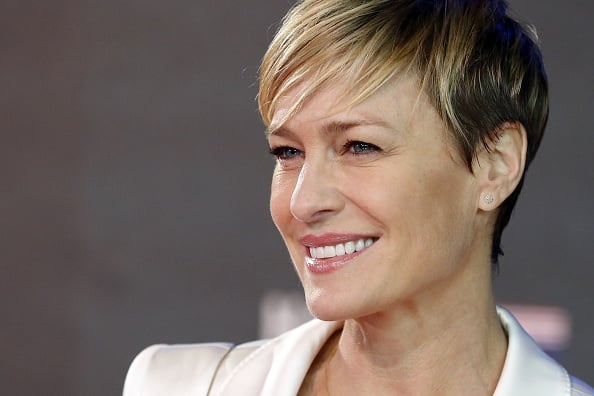 Is it ever a bad idea to cast Robin Wright in anything? No, it is always a good idea, and the upcoming Blade Runner sequel is no exception. In fact, we can't think of a better actress to bring on board to one of the least-likely-to-be-terrible sequel to a classic movie in the near future — even if we don't know what her role will be. 
The House of Cards actress is reportedly "in final negotiations" to join Blade Runner original Harrison Ford and Blade Runner newcomer Ryan Gosling for Blade Runner 2, as it's being called now, but the name will probably change before its release. After all, Blade Runner was adapted from the Philip K. Dick short story "Do Androids Dream of Electric Sheep?" Can we do better this time? "Still Counting Electric Sheep?" "Too Sharp, Still Running?" Okay, we'll let Alcon Entertainment/Warner Bros. figure that out. 
Ford will be reprising his role from the 1982 original as detective Rick Deckard, and Gosling will appear in a yet-unnamed key role to appeal to a new generation of potential Blade Runner fans.
According to Variety, "it is unknown whom Wright will be playing and also unknown if she will be playing a human or replicant." I can't decide which would be better. 
Blade Runner 2 will premiere January 2, 2018 — one year before the 1982 was set. This is exciting.