A Date Is Officially Set For the Globe-Shattering U.S. Vs Japan Giant Robot Battle
Oh, it's on.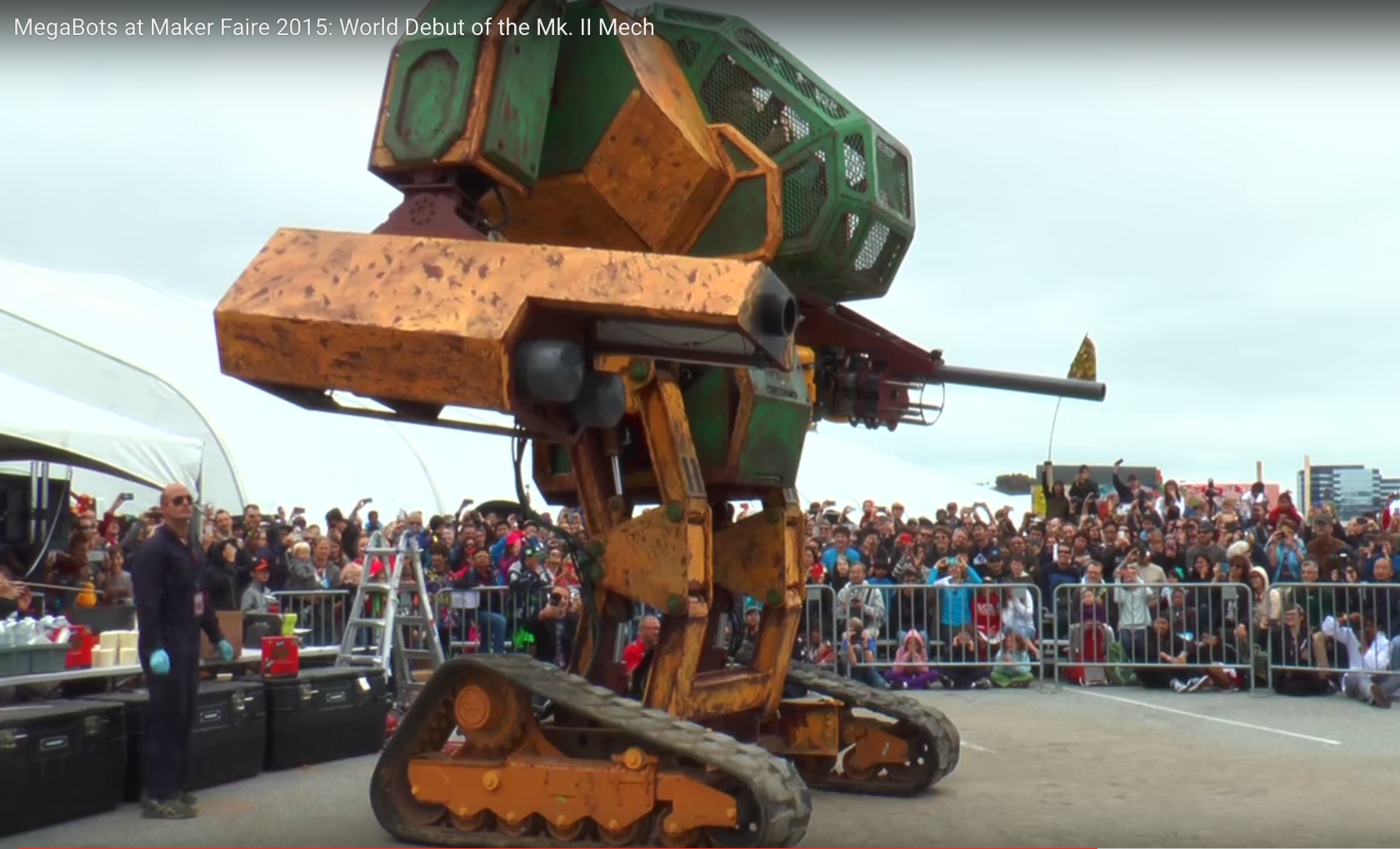 In a time of turmoil and unfamiliarity, we can take comfort in the continuity of Japan's love of all things giant and robot and America's love of a good contest, so rejoice in the scheduling of mano y mano giant robot combat for August.
The contenders will be the reigning Japanese champion Suidobashi Heavy Industries in one corner, and American upstart MegaBots in the other. MegaBots posted a new video to YouTube naming the planned conflict's date.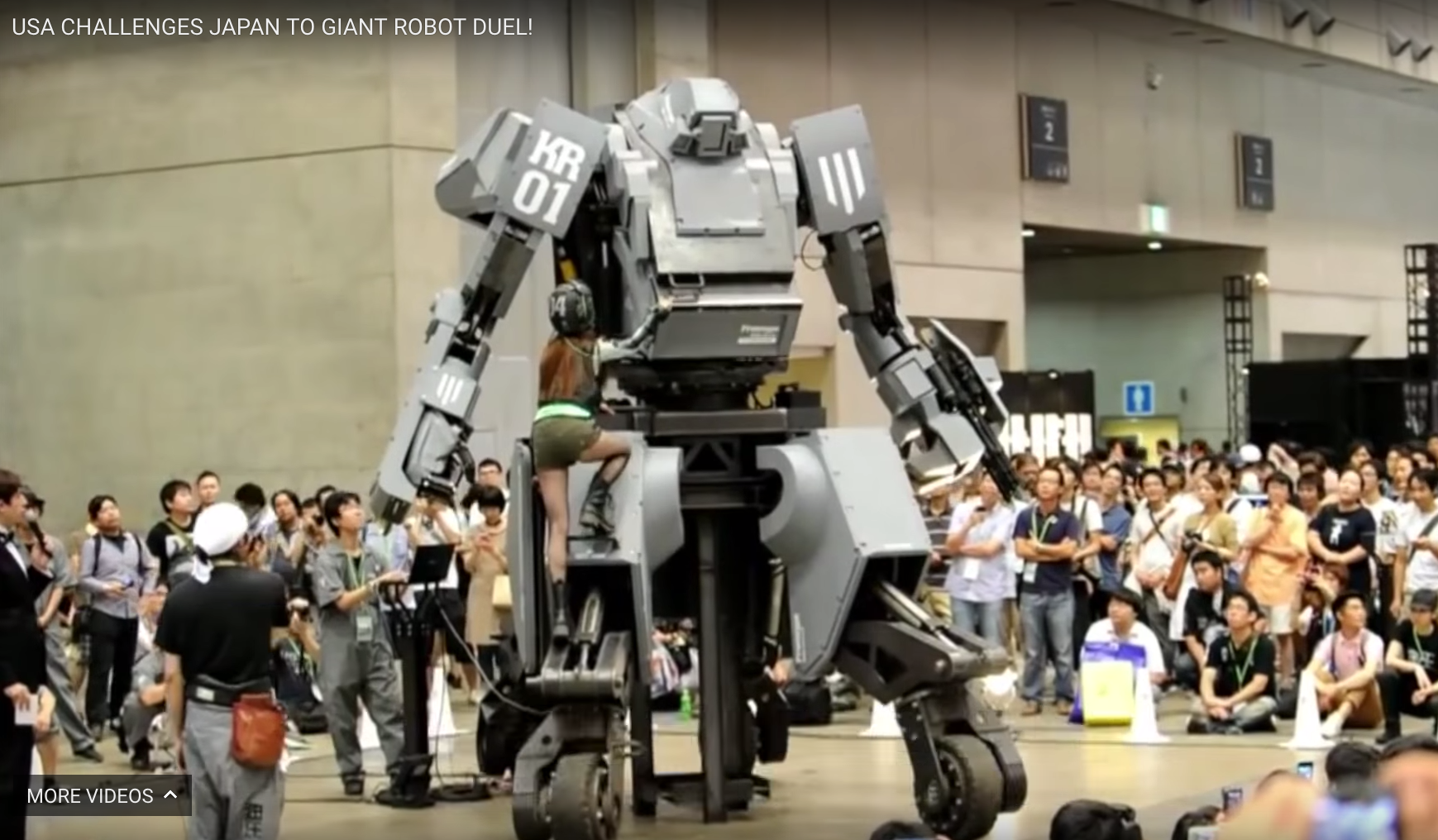 MegaBots' Mk. II is a 15-foot tall, 12,000-lb. robot capable of hurling 3-lb. projectiles at speeds of over 130 mph.
Suidobashi's Kuratas bot is slightly smaller, at 9,000 lbs., but that size disadvantage causes the Japanese team no concern, because the fight will include melee combat, which they regard as their bot's strength. 
"Just building something huge and sticking guns on it. It's super American," said Korogo Kurata. "If we're going to win this, I want to punch them to scrap and knock them down to do it."
Concerningly, Suidobashi's web site seems to be down, but MegaBots' co-founder Matt Oehrlein told Motherboard's Carl Franzen that he's unconcerned by the low profile of the Japanese team.
So fingers cross. Now we await announcement of the venue. A Pacific atoll where the U.S. conducted atomic bomb testing seems appropriate.
h/t: Motherboard