Check Out This Sneak Peek of New Scenes From 'Rogue One: A Star Wars Story'
'Star Wars' superfans will want to geek out on this…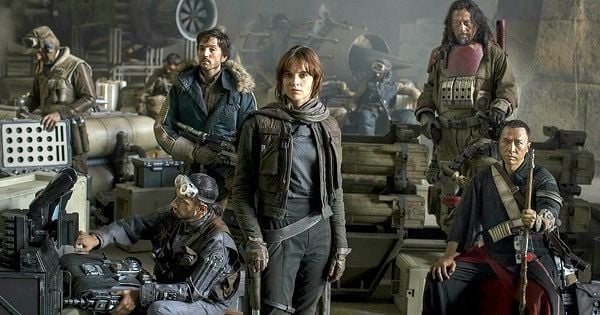 Disney
While die-hard Star Wars fans are likely to ensure any movie set in that galaxy far, far away does decent box office, Rogue One: A Star Wars Story has faced a bit of an uphill battle. Fans might wonder: if few of the familiar faces from the other films are on-screen, just what the hell is this thing about?
In this new featurette, filmmakers and stars of the film—Felicity Jones, who plays central character Jyn Erso, and Diego Luna, AKA Captain Cassian Andor—not only talk about the thrill of creating a new Star Wars story, but succinctly break down just what the movie's about. 
Rogue One was basically born in the now-iconic opening scroll for Star Wars, in the passage that says, "During the battle, Rebel spies managed to steal secret plans to the Empire's ultimate weapon, the DEATH STAR…" (emphasis ours). 
Then they throw in a montage of clips from the film, including a shot of Darth Vader, that underscores just how action-packed Rogue One promises to be.
Rogue One: A Star Wars Story takes us deeper inside the war between the Rebels and the Empire on December 16, 2016.