Disney Demands Reshoots For Troubled 'Star Wars' Spin-Off 'Rogue One'
The studio is reportedly very unhappy.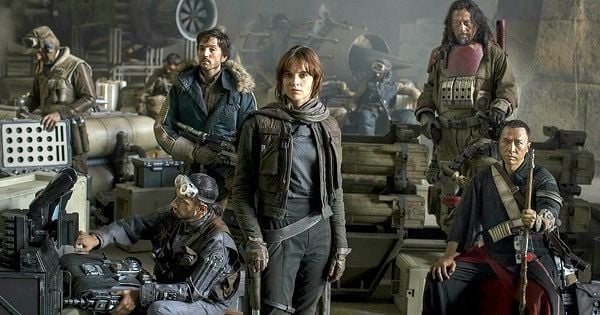 Disney
Rogue One: A Star Wars Story is going to have a lot to live up to, given the overwhelmingly positive critical response and box office success of J.J. Abrams' The Force Awakens.

And apparently Disney thinks Rogue One still has a long way to go. According to Page Six, the studio has ordered reshoots to take place in July, as the unfinished film, directed by Gareth Edwards, isn't testing well.

"The execs at Disney are not happy with the movie," an unnamed source told Page Six, "and Rogue One will have to go back into four weeks of expensive reshoots in July."  
Rogue One is directed by Gareth Edwards, who helmed the 2014 Godzilla reboot, which was a major box office success with a solid critical reception, but nowhere near that of The Force Awakens. 
Edwards has reportedly declined to work on Godzilla 2 in order to work on smaller projects. One cannot help but wonder if perhaps Edwards was not the best person for the job, given that a disappointing Force Awakens follow-up could seriously damage the franchise, which only recently recovered from the underwhelming Star Wars prequel trilogy.

Rogue One, starring Felicity Jones, Ben Mendelsohn and Forest Whittaker, is expected to take place between Episodes III and IV, as the rebels plot to steal plans for the Death Star. Disney gave a statement to the Post seemingly intended mitigate any speculation that reshoots mean the production is a disaster, but it wasn't terribly convincing. 
"The filmmaking team and the studio always anticipated additional shooting and second unit work to make the film the absolute best it can be, and the actors were aware there would be additional shooting. 
Coming off The Force Awakens, there's an incredibly high bar for this movie and we have a responsibility to the franchise and to the fans to deliver the best possible movie we can."
Rogue One: A Star Wars Story opens December 16.