Roman Roy's Incredibly Luxe NYC 'Succession' Pad Hits Market For $38 Million
Dream apartment alert!
Not for nothing, the Roy family in HBO's compulsively watchable megahit Succession tends to have rather expensive taste in real estate, from Kendall Roy's $29 million penthouse to Roman Roy's newly listed, $38 million Upper West Side pad.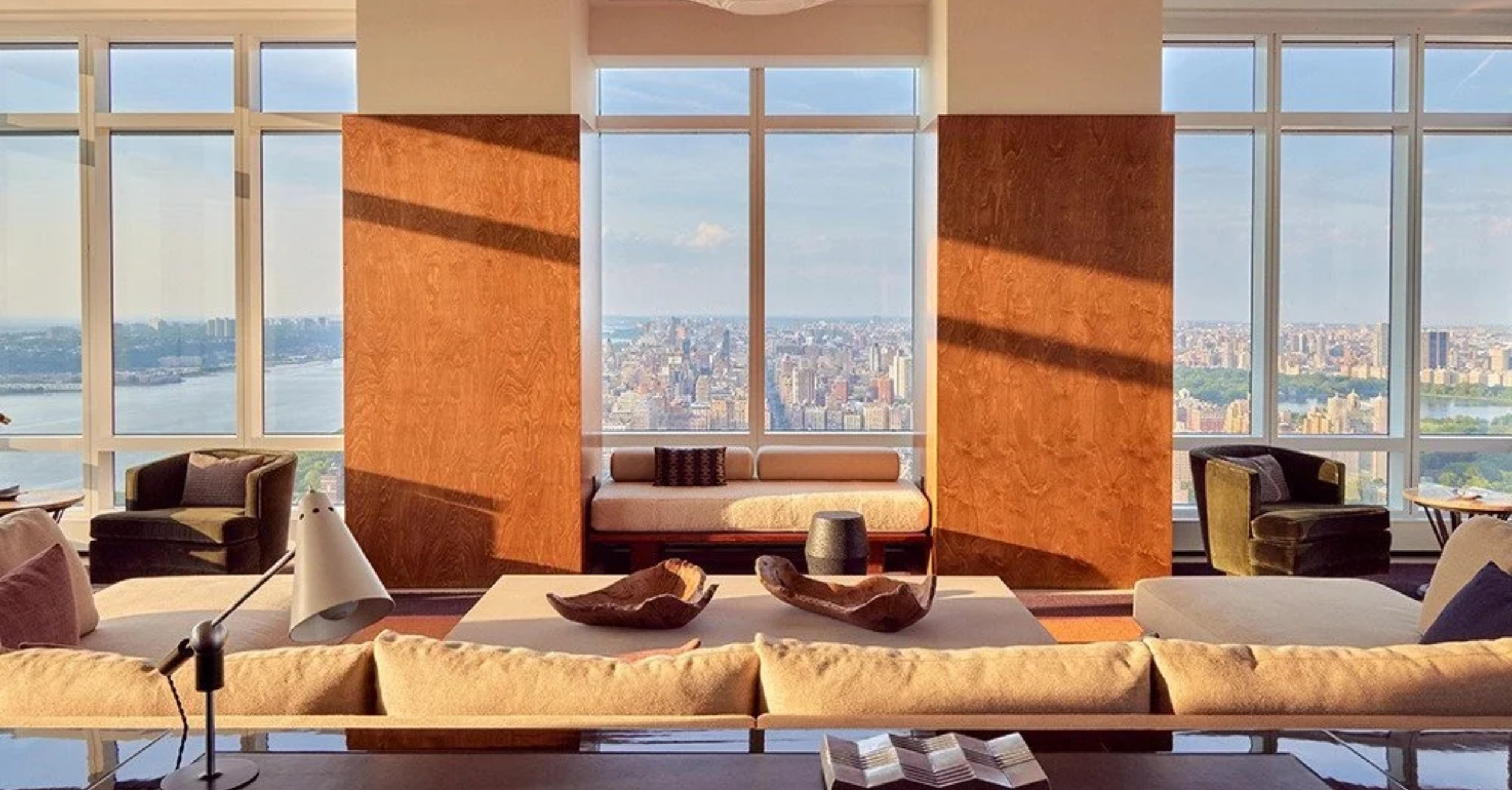 The four-bedroom, four-bathroom penthouse takes up both the 49th and 50th floors of 200 Amsterdam Avenue, delivering some stunning views (and a dash of intense drama) in the process.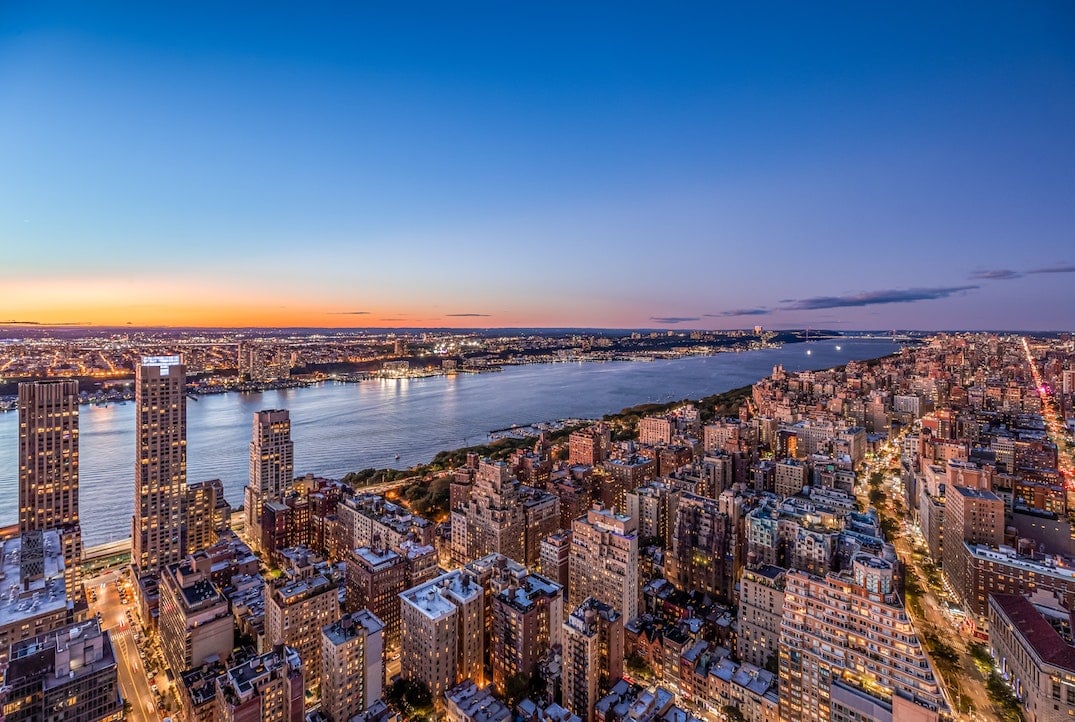 The terrace on the 49th floor runs along the entirety of the floor itself, but the interior of the apartment (which features prominently in the fourth season of Succession) is no slouch, either.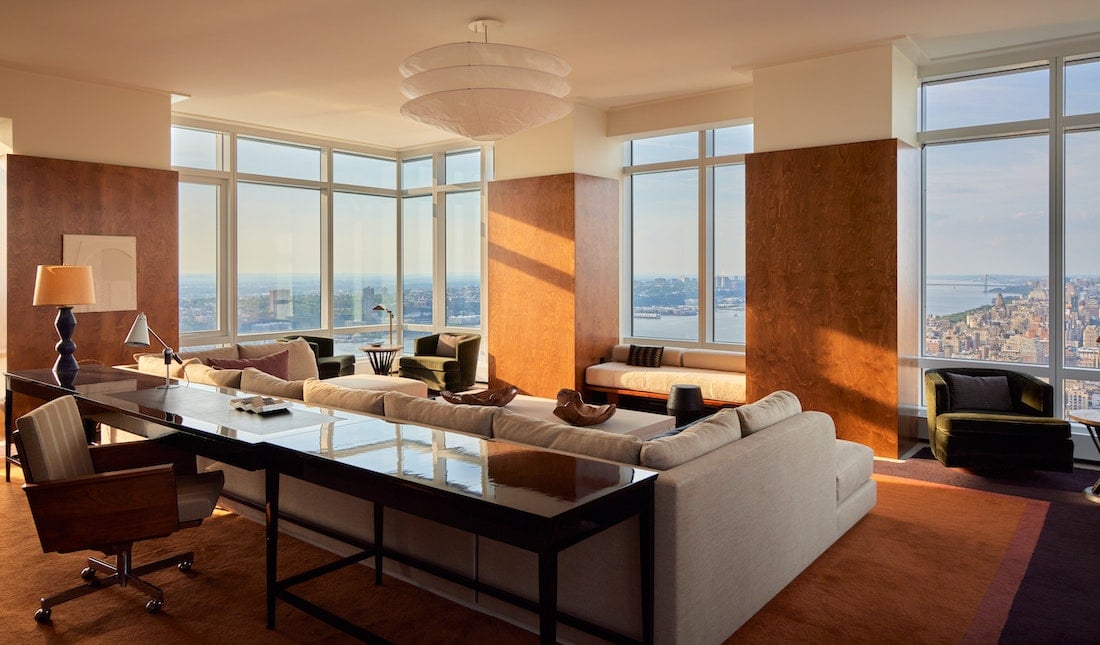 It boasts floor-to-ceiling windows and rich wood accents throughout, including a white-tile foyer for a suitably dramatic entry into the abode.
The colorful Roman Roy certainly has his work cut out for him as far as the future of the family is concerned, but at least his apartment more than passes muster.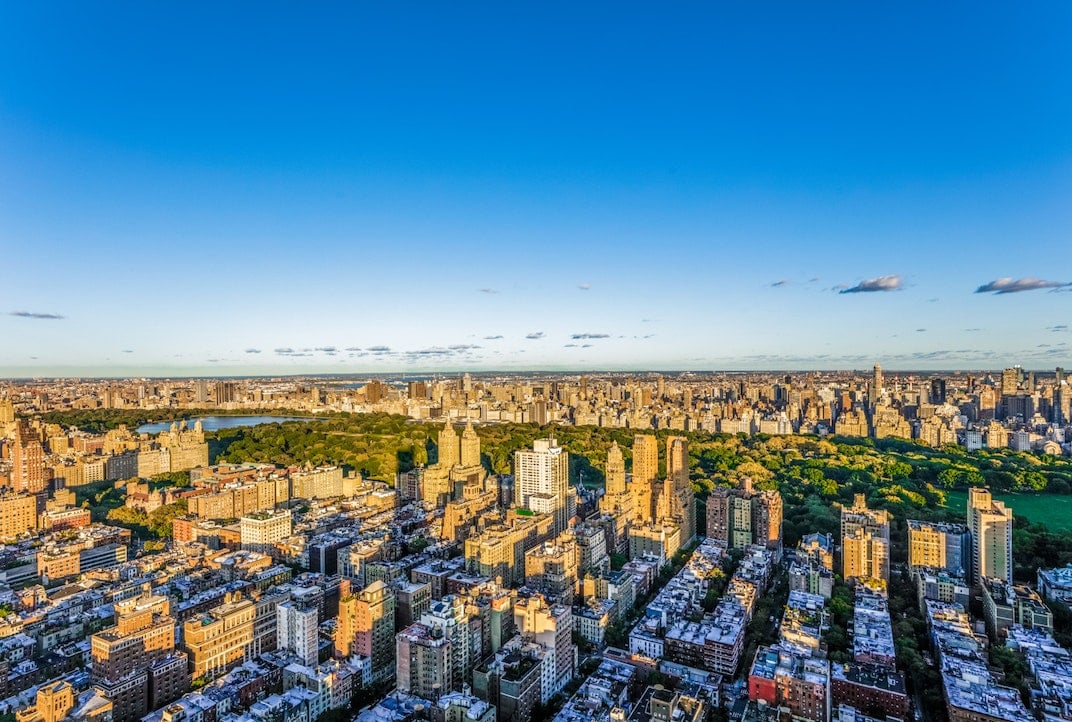 It's also outfitted with state-of-the-art appliances and a Sub-Zero refrigerator, complete with a Calcutta marble island in the kitchen.
The city views themselves might be the most stunning feature of the apartment, but again, the interior lives up to the lifestyle of the Roy clan.
The master suite even features breathtaking Hudson River views, with a tasteful harmony of throwback and modern elements throughout the apartment.
Given the $38 million asking price, fans of Succession might be better suited admiring the apartment (and its eye-catching views) from the comfort of their own home.