Ronda Rousey Admits She Was Just Toying With Bethe Correia
The UFC's biggest star is so good she's experimenting in the ring now.
Getty Images
It took Ronda Rousey all of 34 seconds to put Bethe Correia to sleep on Saturday night. And she did it in an unconventional fashion, for her at least. Rousey's most dangerous on the ground, when she can wiggle her way into an armbar and force her opponent to tap out. But on Saturday she just brawled, pummeling Correia with right after left after right and then one final left. Boom, Correia was napping.
After the fight Rousey admitted that she stayed on her feet, at least in part to show that she can win a fight with her fists. Here's what she told a Fox Sports reporter who asked if she feels challenged given how easily she's won her last few fights: "I feel like it's a challenge to actually be able to get a knockout like that. I want to silence every kind of criticism one at a time and I think I silenced one tonight."

Photo by Jeff Bottari/Zuffa LLC/Getty Images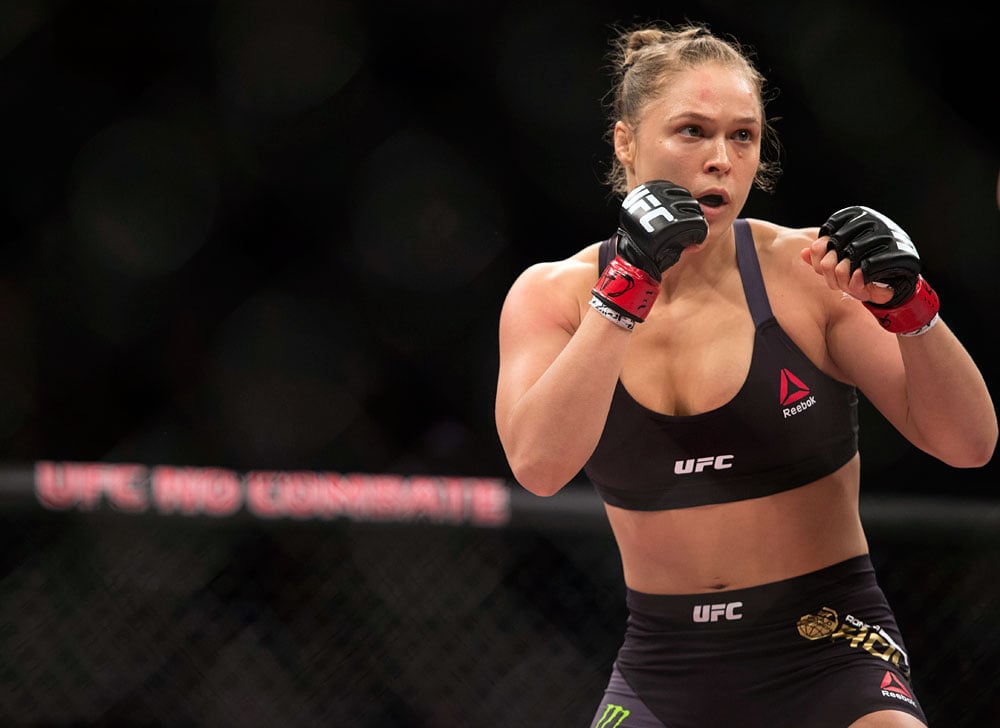 Catch that? That's Rousey admitting that she came out of the opening bell intent on trading punches with Correia, which means she left her best skill, her grappling, in her back pocket. This is like LeBron going into a Finals game and only shooting jumpers—and then dropping 50 by halftime. Even though she limited herself, Rousey won in just 34 seconds. Imagine how quickly she would have won if she hadn't?
Now, here are some pictures of Ronda Rousey on the beach. For even more great photos of Ronda, click here.